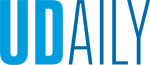 April 21: Let's talk about water
Article by Beth Chajes April 11, 2017
Earth Month event to feature film, panel discussion on coastal water issues
A special film screening and panel discussion at the University of Delaware on Friday, April 21, will highlight some of the complex issues involving water that coastal communities face in an era of climate change and sea level rise.
How to Let Go of the World and Love All the Things Climate Can't Change, the latest film by Josh Fox, director of the Oscar-nominated documentary Gasland, will be shown at 1 p.m. in 101 Brown Laboratory.
The film will be followed by a panel discussion at approximately 3 p.m. and a reception with refreshments at 4 p.m. in the Brown Lab lobby. The event is free and open to the public.
This event, a highlight of the University of Delaware's Earth Month activities, is the work of a trio of scholars in the Department of Geological Sciences. Postdoctoral fellow Xuan Yu, doctoral student Kyra Kim and visiting scholar Carlos Duque received a Let's Talk About Water Challenge Grant from the Consortium of Universities for the Advancement of Hydrologic Science Inc. (CUAHSI) to support the program.
The challenge grant program pairs film screenings and panel discussions to catalyze conversations between water science experts and the public. Primarily supported by the Johnson Family Foundation, the program provides matching funds to universities that sponsor such programs. Cosponsors for UD's event include the Department of Geological Sciences and the Delaware Environmental Institute.
The three researchers organizing the event are all involved in water-related research projects at UD and want to focus public attention on the threats to water resources in coastal communities.
"We selected this film because it starts off discussing Delaware issues such as the contamination of the Delaware River Basin and Hurricane Sandy," said Duque. "Then the film develops into a discussion of global aspects of sea level rise and how it can impact highly vulnerable areas such as islands in the Pacific."
"My recent research deals with groundwater salinization after a storm surge," Yu said. "After watching the film, the audience will be able to understand how relevant the research is to Delaware."
To help the audience process what they've learned from the film, the trio invited four panelists to discuss the issues raised and answer questions from the audience, including Mark Nardi of the United States Geological Survey and three UD faculty representing different colleges and departments: Shreeram Inamdar, professor of plant and soil sciences and director of the Water Science and Policy Graduate Program at UD, Jack Puleo, associate professor of civil and environmental engineering and researcher with the Center for Applied Coastal Research, and Holly Michael, associate professor of geological sciences and Unidel Fraser Russell Chair for the Environment.
"We applied for the CUAHSI challenge grant because Let's Talk About Water events have been hosted previously in many universities across the country but not yet in the mid-Atlantic," Kim said. "We're really glad to have this opportunity in our region."