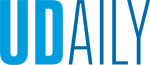 Community Garden at ELI
Article by UDaily staff April 04, 2017
Garden plots available for 2017 growing season
The Community Garden at the University of Delaware English Language Institute, now beginning its seventh year, invites members of the UD community, including faculty, staff, students and affiliates, to apply for garden beds for the 2017 growing season.
Beds of various sizes are available, and costs range from $10 to $60, depending the length of the growing season. Applicants can choose to cultivate their plots from now to November, or a portion of that time. Garden participants will be expected to adhere to an organic, pesticide-free and herbicide-free approach to growing healthy vegetables and herbs, and to participate in periodic community garden activities for the general upkeep of the garden.
Applications are now available of the garden's website, and plots will be assigned on a first come first served basis.
The Community Garden at ELI was launched in 2010 as a project of the UD Sustainability Task Force. Located at 189 West Main St., the garden's mission is to increase understanding of organic gardening and food sustainability on campus, and it serves as a resource for language interaction and service learning opportunities for international students at the English Language Institute.
From March to November, the Community Garden at ELI hosts monthly Saturday Garden Days for its community garden members and any others interested. Orientation and Garden Days will be held Saturdays, April 8 and 22. Garden plot applicants must attend an orientation meeting on one of these days at 9 a.m. Visitors and volunteers are welcome on these days between 9:30 a.m. and 12:30 p.m..
For more information, visit the garden website or Facebook page.