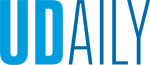 Biden Institute: Win-Win
Article by Ann Manser Photo by Evan Krape April 28, 2017
Expert panel advocates long-term business strategies
Editor's note: To see a photo gallery, click here, and to follow social chatter, click here. To watch a video of the event, click here.

A tendency to focus on short-term problems and short-term solutions rarely leads to lasting solutions, University of Delaware President Dennis Assanis told an audience at UD's inaugural Biden Institute event on Friday, April 28.
"This kind of thinking has long-term consequences for our nation — our economy, our health, our environment, our social well-being," Assanis said as he welcomed a panel of some of the nation's top thought and business leaders to a full house of students, faculty, staff and dignitaries at Mitchell Hall on the UD campus.
Led by former Vice President Joe Biden, the institute's founding chair and a 1965 UD alumnus, the discussion was titled, "Win-Win: How Taking the Long View Works for Business and the Middle Class."
In alignment with institutional priorities of student success and interdisciplianry opportunities, Assanis said the University has a particular perspective and appreciation for the importance of the topic.
"We know how long-term investments pay off for our students, our researchers and our community," he said. "It's the only way to make a true and lasting impact on the world."
The panel discussion was the first official event of the Biden Institute, which was established to pair the former vice president's long-time work in domestic policy issues with UD's interdisciplinary strengths in public policy education and research.
In introducing the discussion, Biden said an objective of the institute is to "make the University of Delaware a destination for scholars and policy makers," who will come to campus to engage with faculty, students and the wider community.
The "Win-Win" panel focused on ways in which corporate America's primary focus on maximizing short-term profit has affected business, the economy and the middle class. Members also explored what steps can be taken to refocus business on long-term investments, including research and job growth.
"You can't have a healthy economy without a healthy middle class," Biden said in leading off the discussion. "It really comes down to what companies choose to do with their profits."
Biden cited a thriving middle class as historically key to America's success, providing a boost to the economy as a whole and a path for others to move out of poverty. Today, with groups of people suffering job losses and middle class opportunities shrinking, he said, the social cost is great.
"We have to return to this [ideal]: Everything is possible. Everything is possible in America," Biden said.
The eight-member panel largely agreed that most investors, corporate executives and boards of directors recognize the importance of taking a long view, but their actions often fail to reflect that. Instead, the consensus was that the fear of a poor quarterly performance causes companies to focus on short-term gains to the detriment of future growth.
"Most corporate leaders know the right thing to do, but they're not doing it," said Mark Wiseman of BlackRock. He emphasized that businesses are responsible to their investors and must remember that those investments come from individuals, many of whom have carefully saved their money.
"Every dollar, every yen, every rupee in the world belongs to individuals," Wiseman said. "The ultimate owners of the world's corporations are all of us … and yet these corporations are not working in our economic interest."
Charles Elson, UD's Woolard Chair in Corporate Governance, pointed out that large investment and pension funds, representing such groups as schoolteachers and other public employees, are the largest stockholders in the U.S.
The topic of short-term vs. long-term business strategies "really affects all of us, because we're all investors," said Elson.
Elson, a nationally recognized authority who is also director of UD's Weinberg Center for Corporate Governance, moderated the discussion. He called the Biden Institute "a brilliant idea" for generating dialogue and debate.
Sarah Williamson of FCLT (Focusing Capital on the Long Term) Global cited research by her organization and others that shows the value of having a long view.
For example, she said, researchers found that companies that were managed for the long term added nearly 12,000 more jobs on average than their short-term-focused counterparts from 2001 to 2015. If all companies had performed at the long-term level, she said, more than 5 million jobs and an additional $1 trillion in gross domestic product (GDP) could have been added to the economy.
"We believe very strongly that this [short-term perspective] is a problem in search of a solution," Williamson said.
Kip Tindell of The Container Store agreed with that perspective and said that taking the long view, or practicing "conscious capitalism," seems to be gradually gaining favor and market share. There's growing evidence, he said, that "Conscious capitalism is better for employees, it's better for the community, it's better for vendors, and it's better for GDP."
In discussing ways to change corporate strategies to focus on the long view, panelists urged boards of directors and investors as well as executives to be proactive.
"Institutional investors need to look in the mirror," Wiseman said. "They have to start acting like owners" by voting their shares and taking other actions. He also recommended increased education, starting in elementary school, to improve individuals' financial literacy so that they can someday be more engaged investors.
Jeff Zients, former director of the U.S. National Economic Council, said corporate executives also need to be aware of the short-term "traps" of focusing on the short term for their own financial security.
"There is a role for courageous CEOs to step up, too," he said.
The event concluded with a promise from Biden that the institute will be holding more thought-provoking discussions with prominent speakers.
About the panel and the Biden Institute
In addition to Biden, the panelists were:
Charles Elson, director of the Weinberg Center for Corporate Governance and Woolard Chair in Corporate Governance at UD;
Jeff Sonnenfeld, associate dean of the Yale School of Management;
Carsten Stendevad, senior fellow of Bridgewater Associates and former CEO of Danish pension fund ATP;
Kip Tindell, co-founder and chairman of The Container Store;
Sarah Williamson, CEO of the nonprofit organization FCLT Global;
Mark Wiseman, global head of active equities, BlackRock, and chairman of BlackRock Alternative Investors; and
Jeff Zients, former director of the National Economic Council and former CEO of Advisory Board Company.
The Biden Institute, part of the College of Arts and Sciences' School of Public Policy and Administration (SPPA) at the University of Delaware, is a research and policy center, focusing on solutions to issues ranging from economic reform and environmental sustainability to civil rights, criminal justice, women's rights and more.