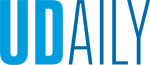 Hard-core astrophysics
Article by Beth Miller Photos by Evan Krape April 04, 2017
IceCube Master Class puts neutrinos in focus for high school students
If you want to learn about neutrinos -- the elusive, high-energy particles, smaller than atoms, that constantly zoom through you and everyone else by the trillions -- the IceCube Master Class at the University of Delaware is a fine place to do it.
The fourth annual event -- a joint project of the University of Wisconsin, UD and 13 other research institutions in the United States, Belgium, Denmark and Germany -- was held in March. UD's Master Class drew more than 25 students from six high schools in Delaware and Maryland.
Santiago Vizcaino, a Newark, Delaware, High School student, said he knew nothing about neutrinos when he entered Room 315 in UD's Harker Interdisciplinary Science and Engineering (ISE) Lab, where the daylong event was held.
"I didn't even know they existed," he said.
That changed quickly, as students heard from some of the world's foremost experts -- the feature that distinguishes these classes. At UD, for example, students met with Tom Gaisser, the Martin A. Pomerantz Professor of Physics and Astronomy, and electronics supervisor Jim Roth. Both have been instrumental in the development of the IceCube Neutrino Observatory at the National Science Foundation's Amundsen-Scott South Pole Station.
UD is a major collaborator in that research, which included a decade-long project to install more than 5,000 sensors -- all suspended on cables -- in holes drilled into a cubic kilometer of ice at the South Pole, which happens to be an ideal environment for neutrino detection. Each sensor has a name, and Gaisser and Roth personally installed the sensors named for Norway's Roald Amundsen and Britain's Robert Falcon Scott, the first explorers to reach the South Pole. They put those sensors in the same tank in the surface array called IceTop.
Roth, who has made 15 trips to Antarctica, gave students a chance to try on the extreme cold-weather gear researchers must wear in the forbidding climate at the Pole, where average temperatures range from a high of -14.6 degrees Fahrenheit to a low of -81 degrees, depending on whether you are in one of the five months where the sun never appears.
They learned about particles and their properties during the "Particle Game," in which each was assigned a specific particle and then learned about their respective characteristics. Some were unstable, some had strong interactions, some were charged, others were neutral.
They also could examine one of the particle sensors -- called a digital optical module -- on display. The sensor detects neutrinos by capturing the flash of light produced when they interact with particles in the ice.
Working with Jamie Holder, associate professor; research scientist Javier Gonzalez; and graduate students Ramesh Koirala and Hershal Pandya, all of UD's Department of Physics and Astronomy, students learned how to analyze data captured by IceCube, recognize patterns and determine the orientation of various particles as their paths were tracked by the sensors.
Two students from Perryville High School in Maryland, Claire Hudson and Jackie von Staden, said the experience was enlightening.
"We're both taking advanced placement physics, but we wanted a further understanding," Jackie said. "We never got this far in physics. It has been like a new world."
Detecting neutrinos
In this world -- particle astrophysics -- scientists analyze data from outside our galaxy, light years away, reflecting realities neither they nor any other human being has seen up close.
Neutrinos are everywhere in the universe but because they have almost no mass and no electrical charge they are difficult to detect. They are created by the sun and other stars and by collisions of cosmic rays. IceCube, completed at the end of 2010, detects the bursts of light created when neutrinos collide with particles in the ice.
The observatory has detected hundreds of thousands of neutrinos, but only a fraction of them are the kind astronomers are most interested in -- those arriving from outside of our solar system.
"We hope to understand the structure of the universe better," Gaisser said. "We don't always know how it will pay off, but the more we know the better we're able to build a strong economy and a strong society."
It was more than a century, for example, between Benjamin Franklin's electricity experiments with a kite (1752) and Thomas Edison's invention of the first successful light bulb (1879).
John Jochum, who teaches physics and chemistry at Delmarva Christian High School in Georgetown, Delaware, said the event was important for his students -- and he found it fascinating, too. An analogy with a cue ball and how it interacts during a game of pool helped him grasp another angle of particle physics.
"I wanted to expose them to university-level research," he said. "I've been teaching for 24 years, but you always learn stuff. You get a concept and you better understand gamma rays, cosmic rays, the solar wind, particle showers. I like to see the big picture, and this helped me see it."
Schools represented included Caravel Academy, Delaware Military Academy, Delmarva Christian High School, Newark High School, Perryville High School, Sanford School.
In addition to UD, classes also were held at these institutions:
• Belgium: Universiteit Gent; Université Libre de Bruxelles; Vrije Universiteit Brussels
• Denmark: University of Copenhagen
• Germany: Deutsches Elektronen-Synchrotron in Zeuthen; Friedrich-Alexander-Universität Erlangen-Nürnberg; RWTH Aachen University; Universität Münster
• USA: Ohio State University in Columbus; Stony Brook (New York) University; University of Alabama in Tuscaloosa; University of Rochester (New York); University of Wisconsin-River Falls; University of Wisconsin-Madison