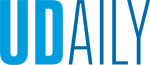 Produce career
Article by Adam Thomas Photo by Wenbo Fan April 05, 2017
UD alumna Criztal Hernandez finds success with Produce Marketing Association
With grandparents who farmed in Mexico and parents who farmed in Sussex County, it only made sense that one day, University of Delaware alumna Criztal Hernandez would end up in the College of Agriculture and Natural Resources (CANR).
Hernandez, who graduated in 2012 with a degree in food and agribusiness marketing and management (FABM) from CANR's Department of Applied Economics and Statistics (APEC), said that her passion for agriculture was instilled at a young age.
"My grandparents had always done a lot of farming back in Mexico, and when we came to the United States in 1990, my parents started working in the fields picking tomatoes, strawberries, watermelons, you name it. Pretty much anything you could grow in southern Delaware," said Hernandez.
Originally an accounting and finance major, Hernandez said that she transitioned over to FABM after meeting Steven Hastings, professor and associate chair of APEC, who eventually became her adviser.
"Dr. Hastings successfully helped me transition from a two-year plan into a four-year plan. One of the reasons I ended up in CANR was because of a course I took with Dr. Hastings. I enjoyed the material and realized that there was a lot of opportunity for me in the agribusiness sector. I would say that thanks to him, that's why I ended up in the produce industry," Hernandez said.
Not even a month after she graduated, Hernandez landed her first job as a junior marketing operations manager for the Produce Marketing Association (PMA).
Now a marketing strategy manager, Hernandez said that her work focuses on developing marketing campaign plans and associated strategic positioning and messaging that supports PMA and the Center for Growing Talent by PMA.
"I have a team that supports pre-campaign analysis, based off of that I help draft the marketing action plans and oversee the execution for specific programs and events," she said.
As the first person to graduate college on either side of her family, Hernandez said that she is immensely proud of her education.
"Coming from both mom and dad being of Mexican descent, it's something that I am very proud of. Everyone from both of my families are still in Mexico, so that's a huge accomplishment for anyone growing up in a different country. I am blessed to have had the support along the way," she said.
Having worked at the UDairy Creamery and as an usher at the Bob Carpenter Center as an undergrad, Hernandez singled out her boss, Sylvester "Vest" Johnson, for being a huge help throughout her college journey.
She also said that for other first generation students out there, her advice is to always look to higher education for life changes and future career success.
"I always talk to my Hispanic community and encourage them not to sit and wait for opportunities. College should always be the option. That's one of the very first things that I tell someone when I'm mentoring or when they come to me for advice," said Hernandez. "It's okay not to know what you want to do as long as you're working your way toward getting your foot into a college. Once you're actually there, then you can find out what you're interested in and what you're passionate about."
Hernandez said that she is grateful for her college experience that helped her discover a career in the agriculture industry.
"For me, I found my passion as I went along. For some, obviously, it's not going to be as easy, but as long as you have that strive and continue to search and to want more, to ask questions and find the right people, I think that will be key for anyone's success," she said.