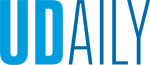 Ag Day entertainment
Article by Michelle McEnroe Photo courtesy of CANR April 18, 2017
University's Ag Day solidifies entertainment lineup
The University of Delaware's annual Ag Day event invites community and collegiate organizations to educate over 8,000 visitors on the agriculture and natural resources industry. Entering its 42nd year on Saturday, April 29, from 10 a.m.-4 p.m., the student-run event is working to attract more attention to the stage with a diverse list of performers.
"This is a chance to bring life to our stage on Ag Day," said Nat Ziemecki, a senior majoring in pre-veterinary medicine and animal biosciences who is serving as this year's Ag Day entertainment chair. "It's an opportunity to draw in people to the entertainment portion of the event — something that may not have been as popular in years past."
Riot Act and Swing Dance Club at UD, Frisco, WVUD and Eclectic Acoustic will be the featured performers on April 29.
Riot Act is one of the improvisational comedy groups at UD. Although performances are typically long-form, play-like narratives, they plan to use Ag Day as an opportunity to involve the audience with shorter skits.
Declan McLaughlin, senior and three-year improv veteran of Riot Act, said he is comfortable performing in front of large crowds but that Ag Day will be a new atmosphere.
"The group is really excited to have a full hour block because normally we get about 10 minutes and it's difficult to get through all the material with the time limit placed on us," McLaughlin said. "This is an opportunity to try some stuff we normally wouldn't have the freedom to try out."
The Swing Dance Club at UD, another first-time Ag Day performer, will bring traditional swing dance to beginners and experts alike. The group travels to Baltimore and Philadelphia for performances in ballrooms, outdoor venues and also hosts jazz social events on campus. For Ag Day, the dancers will perform their own pieces and hope to teach audience members a few moves as well.
Originating from Newark, Frisco's indie rock band is comprised of four male musicians. Frisco is no stranger to the Ag Day stage, as they have performed at this event last year. Frisco plans to cover songs in addition to playing new, original material.
WVUD, "the voice of the University of Delaware," brings non-commercial, educational radio programming to its listeners. WVUD is operated by staff, students and community members who bring various musical interests to the table for people of all ages to enjoy.
The Eclectic Acoustic duo, Ruthie Toole and Jack Bartley, cover popular 1970s and '80s songs at coffeehouses and country clubs in the Newark area. The Ag Day stage will be a new performance venue for the duo.
The entertainment line-up is as follows:
• 10 a.m., WVUD DJ
• 11 a.m., Swing dance showcase
• Noon, Dean's welcome
• 12:15 p.m., recipe contest announcement
• 12:30 p.m., "pie in the face" Ag College Council fundraiser
• 12:45 p.m., play trivia to win
• 1 p.m., Frisco
• 2 p.m., Riot Act improv troupe
• 3 p.m., Eclectic Acoustic
"I am grateful to be part of the revitalization of the entertainment programming," Ziemecki said. "My first year on the Ag Day planning committee has been an amazing experience and I can't wait to see it come together."
Ag Day is a full day of family fun and brings in thousands of people from neighboring towns of Newark to enjoy all aspects of the event in addition to entertainment including botany, horticulture, animal science, entomology, various demonstrations and local eateries.