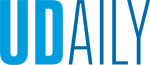 Campus climate
Article by UDaily staff April 06, 2017
2016 ADVANCE Faculty Climate Survey results released
Results of the 2016 University of Delaware ADVANCE Faculty Climate Survey show a need to increase faculty mentoring, enhance communication of promotion and tenure policies among university levels and improve departmental climates for faculty, with special attention to the experiences of underrepresented faculty members.
Administered in spring 2016, the survey was offered to all full-time tenured, tenure-track and continuing track faculty who were not on leave (N=1,049), with 393 faculty completing the survey (37.5 percent). Topics addressed in the survey included professional satisfaction, perceptions of the promotion and tenure process, mentoring, climate for diversity, work life balance, and departmental climate.
"The results of this survey will be extremely helpful to us as we continue our work to improve racial and gender diversity on our campus," said Provost Domenico Grasso. "I appreciate the work of the UD ADVANCE team to gather this information and develop a full report for the campus community so we can better develop our areas of focus going forward."
Among the survey's key findings were that nearly half of tenured and tenure-track faculty are satisfied with their overall experience as a faculty member, though they express less satisfaction with salary, funding for research and the experience of community at UD. There is a disconnect between faculty and upper administrators, particularly around perceptions of the promotion and tenure process and standards, the survey showed.
Faculty members indicated that formal mentoring is not equal among colleges and departments and they have mixed reviews on the effectiveness of the mentoring they receive. Also, associate professors report less positive experiences than peers across multiple measures of professional satisfaction, including career advancement, balance between teaching and research, funding for research and service load.
Perceptions of the climate for diversity within departments vary by gender and race. Female and black faculty members report being less satisfied with departmental climates than male and white faculty, respectively. More than half of continuing track faculty are satisfied with their overall experience as a faculty member, but they express less satisfaction with salary, career progression and service load.
The next UD ADVANCE Faculty Climate Survey will be administered in spring 2018, and results will be compared to the 2016 baseline. In the interim, the UD ADVANCE team will continue to work with the administration and faculty to improve the campus climate. Current ADVANCE programs include:
• Development of formal mentoring programs for faculty, in concert with the Faculty Senate and the Provost's Office.
• Networking and support for department chairs and upper administrators, concentrating on best practices to improve departmental microclimates.
• Continued offering of promotion and tenure workshops in conjunction with the Provost's Office.
• Networking events for faculty members, particularly women.
• Policies and procedures review, including dual-career and work-family policies.
• Faculty exit interviews to better understand the factors influencing faculty retention.
Grasso has made several efforts in recent years that align with ADVANCE's mission and the results of the Faculty Climate Survey. They include establishing a promotion and tenure commission jointly with the Faculty Senate, a committee to coordinate faculty mentoring activities and a working group on recruitment procedures, as well as the development of a dual-career protocol and brochure, which was done in conjunction with ADVANCE.
The full report of the survey and the executive summary can be found on the ADVANCE website.