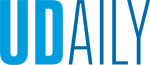 2016 Teaching Assistant Orientation
Article by Rachel Curry, IT Communication Group Photo by Doug Baker September 09, 2016
New graduate teaching assistants welcomed to the University
More than 240 new University of Delaware graduate teaching assistants (TAs) took part in an afternoon of orientation to prepare them for their forthcoming teaching responsibilities on Aug. 24.
The orientation, which took place in Clayton Hall, was organized by the Center for Teaching and Assessment of Learning (CTAL), particularly postdoctoral research fellow Sophie le Blanc and graduate assistant Emmanuel Balogun.
The program began with a panel of TA fellows and professors providing the new TAs with advice on teaching and the classroom. Doctoral students Zachary Suriano (climatology), Angela Kline (urban affairs and public policy) and Ornella Sathoud (chemistry and biochemistry), as well as Jorge Cubillos, professor of languages, literatures and cultures, and Adebanjo Oriade, assistant professor of physics and astronomy, shared their experiences and discussed the expectations that students and professors hold for their TAs. On behalf of the University Library, Meg Grotti introduced TAs to the extensive library resources they can use in their teaching.
Breakout sessions, led by a mix of staff and other graduate teaching assistants and designed to model best-practices for getting the semester started on the right foot, were the main focus of the afternoon.
The new TAs also attended one of three workshops designed to enrich their classroom experience. The topics included effective use of technology and multimedia in the classroom, how to craft good assessments and grade them consistently, and a session on establishing authority in the classroom, where participants discussed how to present themselves professionally and establish authority with students.
The second round of breakout sessions were discipline-specific workshops designed and run by TA fellows. These fellows, graduate students with extensive teaching experience who were nominated by their departments as exemplary instructors, created engaging sessions to meet the needs of individual departments and courses.
In between these sessions, as well as at the end of the program, graduate teaching assistants gathered to meet their peers and network over refreshments.
CTAL encourages all graduate TAs to attend any of their programming, including the First Friday Roundtables, which begin Friday, Sept. 9.