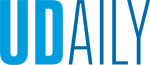 Survey Research Clinic
Article by UDaily staff September 02, 2016
Center for Applied Demography and Survey Research sets clinic
The University of Delaware Center for Applied Demography and Survey Research is offering a fall semester Survey Research Clinic in cooperation with Faculty Commons.
The clinic is intended to help students, researchers and faculty members conduct successful survey projects.
Up to 12 one-on-one meetings will be offered on Sept. 15, Oct. 12 and Nov. 2. The individual appointments are 45 minutes long and will be held in 116 Pearson Hall.
Those who sign up should come to the appointment ready to discuss their project. The consultation can be on a variety of survey research topics such as the definition of a study population, frame selection, sampling plan, data collection mode, asking questions, questionnaire design, response rates, etc.
The Survey Research Clinic is open to everyone affiliated with UD.
For more information, see the attached poster. To reserve a spot, go to this website and click on "Schedule an appointment," then select one of the above dates to see available times.