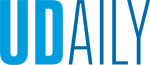 Secure UD training
Article by IT Communication Group September 21, 2016
Phase three of 2016 Secure UD Training launches next week
Next week, in anticipation of October's National Cybersecurity Awareness Month, University of Delaware Information Technologies (UD IT) will release the third and final phase of this year's Secure UD Training.
This year's training schedule uses smaller sets of training modules released throughout the year to make training more convenient and encourage employees to remain security-aware.
Secure UD Training consists of short, topical videos that equip employees to understand the cyber risks they face in their professional and personal lives.
National Cyber Security Awareness Month focuses on raising cyber security awareness, and Secure UD Training is a perfect way for employees to engage in protecting themselves and their community.
Employees are strongly encouraged to take advantage of Secure UD Training and explore the other cyber security resources at the new Secure UD website.
Those who are currently enrolled in Secure UD Training will receive an automated email from noreply@securingthehuman.org. Employees who would like extended access to phase one or phase two training modules or access to other training modules may use the module request form or contact the IT Support Center.