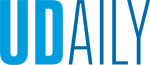 Reflections on MEPI
Article by Nikki Laws September 06, 2016
UD Middle East Partnership Initiative leaders wrap up program
Twenty-one University of Delaware Middle East Partnership Initiative (UDMEPI) Student Leaders arrived on the UD campus on June 29 with little idea of what to expect or how they would grow during their journey in the United States.
"I was leaving my country for six weeks, living with people I didn't know, and coming to a country I'd never been to before," said Abdallah Jubeh, a MEPI from Palestine. "It was really interesting to me and at the same time I was really excited for it."
The Middle East Partnership Initiative Student Leaders Program is funded by the U.S. Department of State and supported in its implementation at UD by the Institute for Global Studies.
MEPI Student Leaders attended more than 60 lectures, academic sessions, events and tours throughout their program, which many joked left little room for sleep. The group emerged as experts in public speaking, public relations and social media, and became well-versed in American politics, history and culture.
Together, the MEPIs completed community service with six local organizations, including the Hilltop Lutheran Neighborhood Center, Latin American Community Center, Mary Campbell Center, Food Bank of Delaware, Urban Promise and Delaware Money School.
Six weeks later, 21 individuals stood in front of State Department officials and fellow MEPI Student Leaders from across the United States to tell their collective story, not as hesitant newcomers but as confident, experienced Blue Hens.
According to Charef Eddine Douaibia, a MEPI Student Leader from Algeria, it was more than just traditional knowledge that the group gained. "The UD family taught us love. They taught us how to overcome problems together, not as individuals. They taught us how to be tolerant, loving and accepting of others.... They taught us how to accept the beautiful people that we are."
Others, like Mohammad Eleiwat from Jordan, said that the program nurtured their ability to effectively communicate while leading others. "The diversity of the UD MEPI Program taught us a lot, how to respect others and how to be flexible and adapt. You are not the only one in this world, and there are a lot of ideas and cultures that you need to accept as a leader."
Having traveled home to 10 countries across the Middle East and North Africa, this year's class of UD MEPI Student Leaders will begin to implement their civic engagement projects. Some will work to improve employment opportunities for graduates in their communities; more will attempt to counter terrorism through innovative arts programs or will mobilize youth to share their talents and better the world.
Andrew Rabens, special adviser for Global Youth Issues at the State Department and guest speaker at the MEPI end-of-program conference, gave key advice to the young leaders as they prepared to depart.
"Many people today think of leadership as a destination," he said. "Many think of it as something you can't do unless you have built up an incredible resume, you're a Ph.D., have a law degree, you've started your own business or have made it to the moon. People don't often recognize that leadership is an action, not a destination."
The group will reconvene in their home region next spring for an alumni conference where they will have the opportunity to present on the progress of these efforts, to share resources, and to network.
The 2016 class of UD MEPI Student Leaders will join close to 250 other alumni from the University's 14-year history of hosting the program. Follow along @UDGlobal on Instagram and Twitter to stay up-to-date on the leaders' latest accomplishments from around the world.
About the Institute for Global Studies
The Institute for Global Studies was created in 2009 to enhance the international dimensions of teaching, research and outreach at the University of Delaware. IGS provides leadership and support for programs and experiences that contribute to the education of informed, skilled, open-minded citizens of the world.Best known for coordinating the University's study abroad program, IGS also awards scholarships and grants to faculty and students for a number of global opportunities, and administers internationally-recognized State Department-sponsored programs such as the UD Fulbright Initiative, Middle East Partnership Initiative (MEPI) Student Leaders Institute, Mandela Washington Fellowship Program for Young African Leaders, and most recently the Study of the U.S. Institutes for Student Leaders on Women's Leadership (SUSI-WL) program.
IGS sponsors such signature events as Global Month each fall and country-specific celebrations each spring.
IGS collaborates with other global partners on campus, including the Office for International Students and Scholars, the Confucius Institute and the Center for Global and Area Studies. In addition, IGS partners with Enrollment Management to coordinate the UD World Scholars Program.