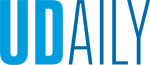 'UD is a powerhouse'
Article and photo by Michele Walfred September 02, 2016
Mentoring, networking focus of student's pre-veterinary internship
Marinelle Zarraga spent her summer gaining broad exposure to veterinary careers, along with the challenges and rewards that are part and parcel of the profession.
Zarraga, a rising sophomore in the University of Delaware's College of Agriculture and Natural Resources who is majoring in pre-veterinary medicine and animal biosciences, had weekly rotations working alongside an equine and a dairy veterinarian.
She was able to compare the day-to-day operations of a small, rural animal hospital to that of a larger medical center, receiving hands-on poultry laboratory diagnostics training, and obtaining an up close look at the responsibilities of the state veterinarian.
Zarraga had a solid start in biological science as her parents, Cynthia and Antonio Zarraga, are doctors practicing internal medicine in Milford, Delaware, and her two older brothers — both UD alumni — are pursuing careers in medicine. Zarraga's childhood goal to be a small animal vet, while breaking with tradition, was met with the full support of her family.
Before Zarraga graduated from St. Thomas More Academy in Magnolia, she began her college search and turned to Mark Isaacs, director of the Elbert N. and Ann V. Carvel Research and Education Center in Georgetown and a faculty member in the Department of Plant and Soil Sciences who had known the family for years and was aware of her interest in veterinary science.
Having narrowed her pre-vet choices to four colleges, Isaacs suggested she have a conversation with Jack Gelb, professor in UD's Department of Animal and Food Sciences. The talk with Gelb and CANR's on-site farm and reputation sold Zarraga.
"UD is a powerhouse – it has a really strong animal science program that prepares a student well for veterinary school," she said.
In the summer of 2015, Isaacs offered Zarraga an opportunity to work at Lasher Laboratory, a poultry diagnostic lab located at the Carvel Center. Funding to hire summer interns at Carvel in 2016 was supported by a $10,000 annual grant provided by the Sussex County Council.
Initially unfamiliar with Lasher and not having a particular interest in poultry as a career, Zarraga agreed the exposure would be beneficial.
Her first day at Lasher found her working side by side with Dan Bautista, director of Lasher Laboratory, conducting necropsy on chickens.
"I thought to myself, I can either do this or run out now, so I just did it," Zarraga said. The procedure allowed her to see how a disease progresses through live animals. "It was a shock at first," she said. "But it allowed me to view the stages, something I would have to do for pre-vet and vet school."
The two summers at Lasher provided Zarraga with significant lab time working with bacteriology, serology — the study of blood serum — and enzyme-linked immunosorbent assay (ELISA) testing. When she approached Isaacs about returning to Lasher in the summer of 2016, he encouraged her to diversify her experiences so the two began to plan where she might obtain hands-on training in the field.
As a result, she began rotations with Ruthie Franczek, a large animal veterinarian based in Smyrna.
"I had a vision in my head of what she does that was completely different," Zarraga said, noting she was surprised that Franczek's office was a fully equipped vehicle and not a physical office. "She has a tentative schedule, but there is no patient list. She gets calls from day-to-day and travels to clients."
Zarraga next went to the Savannah Animal Hospital in Lewes. The practice includes nine veterinarians and about five vet technicians assigned to each doctor. Zarraga's arrival coincided with the training of new vet technicians, and she shadowed their instruction.
"I learned a lot from the licensed vet techs who explained everything they were doing to the students," Zarraga said.
The Lewes hospital was a busy clinic offering 24-hour emergency services and the latest in equipment and Zarraga was able to observe many procedures.
Next, at Western Sussex Animal Hospital in Bridgeville, Zarraga worked under the guidance of Craig Metzner, a UD alumnus and one of two vets practicing at the hospital with four to five vet technicians supporting.
In comparing the two, Zarraga observed diverse decision-making processes that pet owners consider regarding how much to spend on treatments.
At both locations, she was impressed by the compassionate professionalism of the staff members, and noted the importance of a good bedside manner because good communication skills between the vet and the client/owner are crucial in the profession.
In July, Zarraga accompanied Heather Hirst, Delaware state veterinarian, as she made her rounds at the Delaware State Fair. The timing was fortunate as Hirst was providing a detailed orientation with Karen Lopez, the new deputy state veterinarian, and Zarraga received the same overview.
Zarraga was surprised at the amount of regulation involved with the position and how animal health ties in closely with human health. "It was a unique perspective. A lot of what Dr. Hirst does is at a desk, dealing more with regulations than patients," she said. "The Delaware Department of Agriculture (DDA) gets calls for ducks, geese — possible carriers of avian influenza."
Zarraga discovered that rabies and West Nile virus all come into her purview as well in considering public health.
Zarraga was also brought along for tours at Hopkins Dairy in Lewes, and at Delaware Park as horse racing makes use of commissioned vets, with three vets on the premise at all times to take blood tests and examine the horses before and after the races.
For Zarraga, Hirst served as a model for moving into broader career opportunities. "Dr. Hirst practiced first as a dairy vet, and transitioned into clinical science and public health," she said. "Vets can be more fluid, have more career opportunities to work for the United States Department of Agriculture (USDA), food safety, pharmaceuticals or corporate work. Students need to know the options."
Zarraga's single most eye-opening experience was the passion that vets have to maintain. The financial aspects are a struggle with student debt and start-up costs both being significant investments.
"Most of the vets disclosed that they do not do this for the money. You are not doing this to get rich. It will not be easy. You have to love what you do on a day-to-day basis to keep going," Zarraga said.
Throughout her internship, Isaacs encouraged Zarraga to keep a journal which she did and consults whenever she needs to look up questions or unfamiliar terms later for follow-up.
Isaacs' guidance has opened her eyes to the value of mentorship. "Mark has gone above and beyond to snag these opportunities for me. I am thankful for that because nobody gets these types of experience. I want to use that to my advantage and try and make him proud," Zarraga said.
The mentorship experience hasn't ended with Isaacs, as Zarraga said that she has a lot of resources at UD.
After seeing how her lab work at Lasher was connected to the Allen Laboratory, she stopped Gelb in the hallway to share her experiences and he was pleased to hear about them.
"All of my professors, Dr. Robert Dyer, Dr. Lesa Griffiths, they just want to see you succeed," said Zarraga.
Students, too, Zarraga noted, need to do their part. "I started out reserved and shy. I've learned not to be afraid to ask – to make yourself stand out because it is very competitive. My advice to students is to get to know the UD faculty. Use them as resources because they want to help you. They are very approachable," she said.