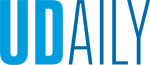 New named professor
Article by Diane Kukich Photo by Kathy F. Atkinson September 22, 2016
Lori Pollock appointed Alumni Distinguished Professor
Lori Pollock has been named Alumni Distinguished Professor in the University of Delaware's Department of Computer and Information Sciences, effective Sept. 1. The professorship was established with an endowment commitment made by the UD Alumni Association in 2002.
Pollock, who joined the UD faculty in 1991, conducts research in the general areas of software engineering and compiler optimization, with her current work focused on "green" software engineering, text analysis of software artifacts for improving software maintenance, and automated software testing.
"Lori has a rich record of accomplishment, and she is a role model for faculty in both her accomplishments and how she approaches the job," says Errol Lloyd, professor of computer and information sciences who served as department chair from 2010 to 2015. "She has been recognized locally and nationally for her contributions to computer science education, her research, her service to the profession, and her mentorship of students and young faculty."
Pollock was named an Association for Computing Machinery (ACM) Distinguished Scientist in 2010, an honor that recognizes up to 10 percent of the top ACM professional members. She has a total of 147 refereed publications, with over 3,200 citations. This includes 125 refereed conference and workshop publications; five best paper awards since 2009; and 22 journal publications and book chapters.
Pollock's research has been continuously supported by more than 25 research grants from the National Science Foundation, the Army Research Laboratory, and ABB Inc. She currently serves as an associate editor for the Journal of Software Testing, Verification and Reliability, and she has served as associate editor for ACM Transactions on Software Engineering and Methodology.
She regularly serves as a program committee member and reviewer for the major conferences and journals in software engineering, programming language design and implementation, and high-performance computing. She also served on the executive committee and as an officer of ACM SIGPLAN for several terms.
Pollock was awarded the ACM Special Interest Group in Software Engineering Most Influential Educator Award in 2016, and she received UD's Excellence in Teaching Award in 2001. She has graduated 17 doctoral students and 10 master's degree students, and she has supervised the research of 51 undergraduates. She has been principal investigator (PI) or co-PI on 11 external grants for education, and she co-leads the Partner4CS team, which is providing professional development and ongoing support to K-12 teachers to integrate computer science into Delaware schools.
A national leader in opening the way for women and other underrepresented groups in computer science, Pollock was awarded UD's E.A. Trabant Award for Women's Equity in 2004. She serves on the executive board of the Computing Research Association's Committee on the Status of Women in Computing (CRA-W), and she is faculty adviser to the recently established ACM-W student chapter at UD.
Pollock earned her doctorate and master of science degrees in computer science at the University of Pittsburgh in 1986 and 1983, respectively, and her bachelor of science degree in computer science and economics at Allegheny College in 1981.
She will deliver her inaugural named professor lecture, "Stop in the Name of … Software Evolution," at 4 p.m., Wednesday, Oct. 12, in Room 205 Gore Hall, with a reception to follow in the lobby of Du Pont Hall. RSVP to Sue Zatto via email.