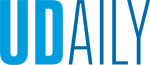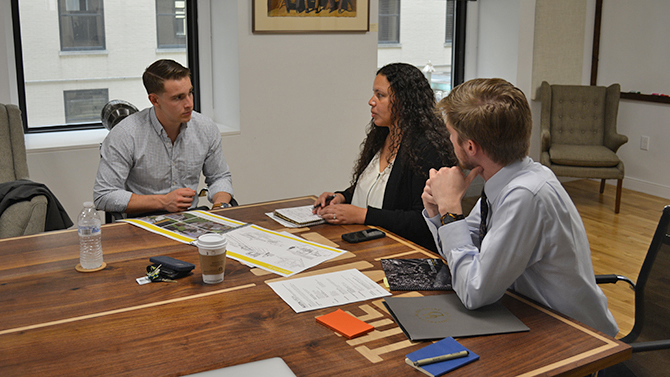 Landscape architecture
Article by Adam Thomas Photo courtesy of CANR September 19, 2016
College of Agriculture and Natural Resources offers new landscape architecture major
A new landscape architecture major has been established in the University of Delaware's College of Agriculture and Natural Resources (CANR) for students looking to combine their technical skills with their creative ones to tackle real world issues through environmental problem-solving.
Jules Bruck, associate professor of landscape design who was recently appointed to the Delaware Board of Landscape Architecture, will serve as the director of the program for the next three years. She said that adding a landscape architecture program has been talked about at CANR for quite some time.
To make the landscape architecture major a reality, a committee in the college worked closely over the course of two years with faculty members in the Department of Plant and Soil Sciences, which houses the major, as well as with a focus group of professionals in the field who weighed in on what they would like to see in the program.
"The major is kind of comparable to engineering or nursing programs in that there's a professional licensure involved that students would be on track to receive after they've completed the degree," said Carmine Balascio, associate professor.
The program will work to gain accreditation from the Landscape Architecture Accreditation Board after being in a candidacy status period. Attaining accreditation will help graduates when they head out to look for careers in the field, Balascio said.
"We designed the program to meet the requirements of accreditation in the field, which is something that facilitates a student becoming licensed if the program from which they graduate is an accredited program," he said.
The entire Department of Plant and Soil Sciences faculty will teach courses in the major, with Anna Wik, assistant professor of landscape architecture, Bruck, Sue Barton, associate professor and Cooperative Extension specialist, and Balascio being especially involved.
Wik said she is excited that the program is housed in CANR and specifically in the department.
"One of the underserved objectives of landscape architecture education is plant knowledge, and, as part of the plant and soil sciences department, we are in a really good place to graduate students who are well-rounded and have a strong grasp of plant identification and plant communities," said Wik. "The bachelor's of landscape architecture is important because it provides a professional degree program in which students who are interested in ecological systems, design, plants and engineering can learn about and apply these skills. It will be a positive addition to the college."
One of the first students to major in landscape architecture is Austin Virdin, a senior at UD who said that his favorite part about landscape architecture is working with the built environment and creating spaces that people engage with.
"A successful design serves many purposes; it can address ecological issues, unify communities and encourage individuals to interact with the landscape. Creating a user-centered experience through the use of plants and structural elements completely changes how someone perceives their surroundings. Oftentimes people do not realize that a majority of the places they enjoy spending time in outdoors have been designed by a landscape architect," said Virdin.
The major will include a senior capstone in which students will design a real project from start to finish with visiting practitioners who will help Bruck and Wik in the design studio.
Program leaders also are hoping to have a junior symposium in which they will partner with a local public garden and invite other students from area universities that have landscape architecture programs to present and learn how to work collaboratively.
"There is a leadership component of the curriculum. Part of what we want them to do as future leaders is to think about what it means to work collaboratively as part a team, to put together a big project, and then to benefit from all the different knowledge and networking with professionals," said Bruck.
When they developed the curriculum for the major, the committee developed three sections: planning and design, plants and ecosystems, and leading the profession.
Members also discussed including a technology track, in which students could collaborate with the art and design major to get them comfortable with the technology they will have to use in landscape architecture.
"Some of it is so cutting edge, using virtual reality or 3-D modeling. We want the opportunity for some of our students interested in technology, to take extra courses in connection with the art and design program. This will lead to a unique sets of skills when they graduate with a technology emphasis as part of their landscape architecture degree," said Bruck.
Balascio will teach planning and design courses that are cross listed with civil engineering.
"I have a mix of students and we address some of the typical engineering site development and technical components that anybody that works with a site is going to need to understand. The students need to know everything from surveying, which is a hands-on sort of thing in the field, to computer modeling of a site for, say, the hydrology and the layout and things like that," said Balascio.
Leaders are hoping to have around 15 students in the major per graduating class and are excited about giving students the opportunity to make a difference in the world and in their local communities.
"We have set up this program to allow students to give back to the community; it aligns with the University's mission as a community engaged university," said Wik.
Bruck said that this is a major for people who want to solve global challenges.
"Landscape architects concern themselves with resiliency against climate change, food access, sustainable and equitable communities, as well as water quantity and quality. If you want to make the world a better place, you should be a landscape architect," said Bruck.
She also added that UD is perfectly situated to house such a program.
"In Delaware and nearby Pennsylvania there are many wonderful public gardens. We have a strong network of professional landscape architects in the region and community partners who are supportive of our mission. We want to build and maintain these important connections for the value these partnerships will bring to our students. It feels like UD landscape architecture will quickly become an integral part of our existing culture in the Delaware Valley and in this region," said Bruck.