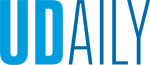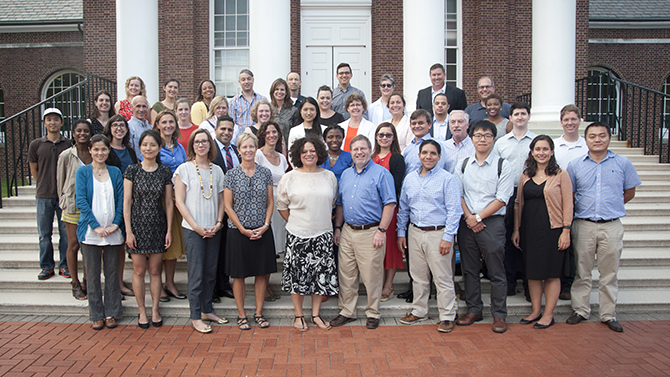 2016 New Faculty Orientation
Article by IT Communication Group Photo by Wenbo Fan September 07, 2016
Partners of Faculty Commons, Provost's Office host successful New Faculty Orientation
On Aug. 25 and 26, the University of Delaware welcomed 71 new faculty members to campus with two days of orientation activities designed to equip them with everything they would need to succeed in their UD classrooms.
Providing a warm welcome and creating a sense of community were two points of emphasis for the orientation events.
"We are really taking a different approach to new faculty orientation," Matt Kinservik, vice provost for faculty affairs, said. He added that, with a mixture of social and professional events, "We are being intentional about welcoming faculty to get them excited about being at UD and preparing them for success at UD."
The first day's activities focused on introducing new faculty to the University's goals and to the University itself. Carol Henderson, vice provost for diversity, led a discussion about UD's efforts to diversify and make classrooms more inclusive, and Prasad Dhurjati, president of the Faculty Senate and professor of chemical and biomolecular engineering and mathematical sciences, talked about shared governance and the role of the senate.
"We believe that introducing new faculty to the collective University identity and history is an important part of their success – it lets them know what they are a part of," Kinservik said.
UD Blue Hen Ambassadors led campus tours for the new faculty members, allowing the faculty to gain insight into student perspective on the campus and see some of the new learning spaces on campus, including those in the Harker Interdisciplinary Science and Engineering Laboratory.
The first day concluded with a reception at the Wright House, where President Dennis Assanis personally welcomed the new faculty to UD and emphasized that their contributions both in the classroom and in their research are truly valued.
On the second day of orientation, new faculty received hands-on training with staff from the Center for Teaching and Assessment of Learning (CTAL), Academic Technology Services (ATS) and the University Library at UD Faculty Commons. Sessions included lightning presentations on teaching with technology, library services, and documenting teaching, as well as an hour-long, hands-on workshop on how to create inclusive classroom spaces.
In the inclusive classroom workshop, new faculty worked closely with each other to develop strategies to ensure that all students have an opportunity to be successful in their classrooms.
New faculty also had the opportunity to have custom one-on-one consultations with teaching support staff from ATS, CTAL and the UD Library to check items off their "first day" to-do lists (e.g., setting up a Canvas course, reviewing syllabus language and policies, incorporating library resources) and continue to prepare for their fall courses.
One new faculty member commented that "UD's new faculty orientation communicated a real sense of caring about mission, purpose and community."
According to Kinservik, the new faculty orientation program will continue throughout the year, as the partners of Faculty Commons, in conjunction with the Provost's Office, have developed a year-round series of workshops and social activities to give new faculty members a good start to their UD careers.