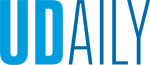 Politics, 2016 style
Article by Jerry Rhodes Photo by Doug Baker September 08, 2016
NPR's Montanaro, Sanders discuss election in National Agenda opener
Making sense of a presidential election campaign where nothing appears to make sense still requires reporters to be on the scene, gathering facts and presenting this information to an increasingly skeptical and restive American electorate, two National Public Radio journalists told a University of Delaware audience.
NPR's Domenico Montanaro, a UD alumnus, and Sam Sanders offered their views on how best to do this during a National Agenda "Road to the Presidency" discussion held Wednesday, Sept. 7, in Mitchell Hall.
Montanaro, who is NPR's lead editor for politics and digital audiences, noted that both Republican Party candidate Donald Trump and Democrat Bernie Sanders seemed to tap into the feelings of large segments of voters seemingly unsatisfied with politics as usual this year.
"Bernie gave Hillary Clinton more of a run than she thought he would," Montanaro said. "Both men tapped into a feeling among voters that the current system does not work for them."
Trends noticeable during this campaign include the rise of meanness and snarky social media comments as well as the loss of the traditional news cycle, Montanaro said.
"This is a certain type of election where so many rules have gone by the wayside and everything is being made new," Montanaro said. "I try to look at it that way and it helps me make sense of things."
When asked by moderator Lindsay Hoffman, associate professor of communication, associate director of the host Center for Political Communication and director of the National Agenda series, about indicators of a victory in November, Montanaro said that while polls remain important, they are not the sole predictors of electoral success. Historical trends and demographics also play major roles.
Real conversations in the real world
Sanders, a reporter for NPR's Washington, D.C., desk and co-host of the NPR Politics podcast, noted the meanness of many social media comments, including those following the murder of five police officers in Dallas, Texas, on July 7.
"No one online seemed to be mourning the people who died," Sanders said. "I decided I needed to go down in the street and see what was going on."
At the perimeter of one location marked off by police, Sanders recalled seeing people just looking around not knowing what to do.
Others gathered outside the police station, some crying, some bringing flowers and offering support, Sanders said.
"The real conversation is out there in the real world, not just on Twitter," Sanders said. "It's about real people in real situations talking face to face with each other."
Election 2016
When asked to predict the central outcomes to this year's election, the presenters noted that a Trump victory could be said to represent the culmination of years of efforts by right-wing voters while a Clinton win would be significant as she is the first woman presidential nominee for a major American political party.
Key to success is getting campaign messages out by various methods, including social media, radio and television, and whatever additional venues are available, Sanders said.
"Everything is influenced by the election timeline, and it does matter how you get the message out," Sanders said. "When you have a message about the future of the country, you have to have this on all of the platforms."
Ultimately, it's not about who wins but how they govern, Montanaro said.
"It helps to look at presidents who got things done early on, like Barack Obama, Lyndon Johnson and FDR (Franklin Delano Roosevelt)," Montanaro said. "If you say you don't like the situation but don't get involved, you can't complain."
Sanders noted that when he started covering politics he tried to figure out what things seemed to affect people on an emotional level in the stories he was covering.
"You need to think about emotions like anger and fear and other things," Sanders said. "If I can see every story through these emotions, it makes me understand that everyone's story is important."
Both Sanders and Montanaro received an appreciative round of applause at the conclusion of the discussion.
About the series
The 2016 National Agenda series, "The Road to the Presidency," features a wide variety of speakers discussing issues surrounding the presidential election.
All events are free and open to the public and held on Wednesday evenings in Mitchell Hall from 7:30 to 9 p.m.
The next program in the series, scheduled Sept. 21, will feature Ashley Black, a comedian and writer for the television show Full Frontal with Samantha Bee.
The director of the National Agenda series is Lindsay Hoffman, associate professor of communication and associate director of UD's Center for Political Communication.
National Agenda was established by Ralph J. Begleiter, former CNN world affairs correspondent and professor in the Department of Communication, who created and was the first director of UD's Center for Political Communication.
Through the years, the series has looked at a range of key American political issues, from corporate influence to the growing importance of digital campaigns.
National Agenda 2016 is supported by the William P. Frank Foundation of Delaware and UD's College of Arts and Sciences and Office of the Provost.