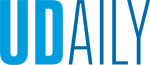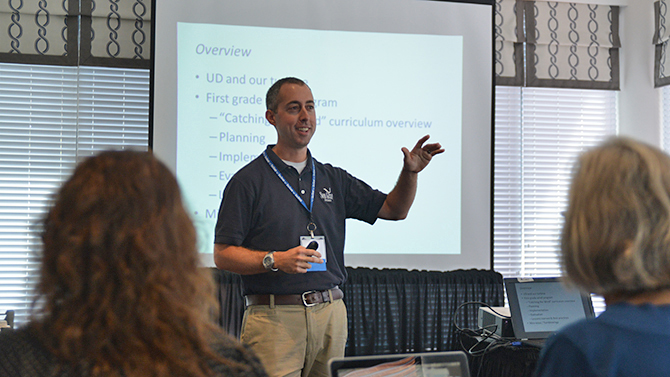 Marine education conference
Article by UDaily staff September 20, 2016
Registration open for Mid-Atlantic Marine Education Association conference
Delaware Sea Grant (DESG) and the University of Delaware's College of Earth, Ocean, and Environment (CEOE) invite local educators to attend the Mid-Atlantic Marine Education Association (MAMEA) conference in Dewey Beach, Delaware.
Hosted by Christopher Petrone, DESG marine education specialist and MAMEA president-elect, the annual conference provides a forum for classroom teachers, informal educators, researchers and center administrators — from North Carolina to Pennsylvania — to network, exchange ideas, develop new teaching techniques and discuss current environmental and science education research.
The conference will be held Nov. 4-6 at the Hyatt Place in Dewey Beach. Click here to register.
Early bird registration ends Sept. 30. Regular registration closes Oct. 28.
Workshop sessions will include the latest topics in estuary and ocean research and marine‐related lesson plans, among other resources.
UD researcher Jack Puleo will be one of three plenary speakers at the event. Puleo will discuss the ongoing surf zone injury project, where DESG researchers are leading emerging research into the statistic of surf injuries and beach conditions. The current work combines statistical health information from local facilities, surf patrol observations and beachgoer surveys, as well as hydrodynamic measurements and modeling.
Other planned activities include a poster session; a share-a-thon for participants to share resources and giveaways; and a sand swap, where participants can grow their sand collections with samples from all over the world. The conference will conclude with a dinner and auction event to support future conference scholarships.
To extend learning, three optional field trips are available on Sunday, Nov. 6, hosted by Delaware State Parks and the Center for the Inland Bays.
For more information, contact Petrone at petrone@udel.edu or visit the conference website.
About Delaware Sea Grant
The University of Delaware was designated as the nation's ninth Sea Grant College in 1976 to promote the wise use, conservation and management of marine and coastal resources through high-quality research, education and outreach activities that serve the public and the environment.
UD's College of Earth, Ocean, and Environment administers the program, which conducts research in priority areas ranging from aquaculture to coastal hazards.