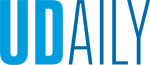 Trust is key
Article by Dan Biddle September 14, 2016
Journalism giant Gene Foreman talks ethics with UD students
A humble giant of American journalism, editor and professor Gene Foreman visited Newark on Sept. 9 to lecture on ethics to some 45 students in two University of Delaware journalism classes.
As guest speaker in adjunct faculty member Dan Biddle's courses on newswriting and political reporting, Foreman exhorted undergraduates to make decisions that would build the trust of audiences and help them decide what's true and trustworthy in the flood of digital-age information.
"Trust is the currency of our work," Foreman said.
As one of two top editors at the Philadelphia Inquirer for a quarter-century, Foreman helped guide the newspaper to 18 Pulitzer Prizes and crafted its tough code of ethics and standards.
He previously worked for the Arkansas Gazette, the Pine Bluff Commercial, the Arkansas Democrat, The New York Times and Newsday on Long Island.
After retiring from the Inquirer, Foreman taught journalism at Penn State University for nine years and went on to write two meticulously researched editions of his textbook The Ethical Journalist, the latest tailored to the challenges of the digital age.
In the UD classrooms, Foreman guided students through the dilemmas posed for journalists in two of his case studies: revelations in 2015 that George Stephanopoulos had donated $75,000 to the Clinton Foundation without telling his bosses at ABC News, and the decision of Penn State's student newspaper, the Daily Collegian, to publish the name of a 19-year-old sophomore whose tweet scolding "most of the black community at Penn State" set off a storm of reaction in 2013.
Foreman dared students to put themselves in the shoes of what he called "the moral agents" – the top editors who made key decisions in each case.
He also described the intense self-examination undertaken by editors and staff at the Portland Oregonian before that paper embarked on its acclaimed series about a terminally ill woman who had chosen to take her own life, a step allowed by a new law in Oregon. She also had decided to let the Oregonian share her final days with readers.
That case is, as Foreman put it, "the anecdotal lede" of his ethics textbook, which is used in journalism classes at some 40 colleges.
Foreman told students he had fond memories of Newark and UD from the 1980s when his daughter, Nell Rose Foreman, was a champion diver for the Blue Hens.
After the classes, he stuck around for a late lunch with Biddle; Deborah Gump, director of the journalism program; and the top brass of the Review, editor-in-chief Meghan Jusczak and executive editor Ryan Barwick, both seniors.