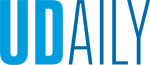 In Memoriam: Connor Mullen
Article by UDaily staff September 26, 2016
Campus remembers student Connor Mullen
The University of Delaware is remembering Connor Mullen, a junior majoring in entrepreneurship and technology innovation who passed away on Sunday, Sept. 25. He was 20.
"On behalf of the entire University community, I extend our deepest condolences to Connor Mullen's family and friends," said Dean of Students José-Luis Riera. "For his friends and associates on campus, please know that there are resources here to help you as you cope with this tragic news.
"During this difficult and stressful time, I encourage everyone to be there for each other. If you see someone who is troubled or struggling, please reach out, be a friend and help him or her find help. We are a community, and we take care of each other here at UD."
The Office of the Dean of Students and the Center for Counseling and Student Development have been working with students troubled by the news of Mr. Mullen's death.
Students in need of immediate assistance may call the new UD Helpline at any time, day or night. By calling 302-831-1001, live counseling assistance is available 24 hours a day, seven days a week, 365 days a year.
During regular office hours, students who need support and assistance may contact the Center for Counseling and Student Development at 302-831-2141, and the staff in the Office of the Dean of Students is available to meet with any student who wishes to talk. Call 302-831-8939 to schedule an appointment or stop by 101 Hullihen Hall.
Additional information about Mr. Mullen will be shared with the campus community when information is available about the family's memorial plans.