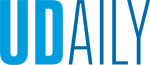 In Memoriam: Connor Mullen
Article by UDaily staff Photo courtesy of Branchburg Funeral Home September 28, 2016
Friends, faculty remember Connor Mullen
Friends and faculty recall University of Delaware student Connor Mullen as a talented and kind-hearted young man who was a creative problem-solver and a caring friend.
Mr. Mullen, from Washington Township, New Jersey, was a junior in the Lerner College of Business and Economics, majoring in entrepreneurship and technology innovation. A member of Sigma Pi fraternity at UD, he was active in the Entrepreneurship Club at the University. He passed away on Sept. 25.
"The loss of this young man who had so much promise is heart-breaking," said UD Dean of Students José-Luis Riera. "He touched many lives here on our campus, and I know the entire University community joins with me in extending deepest sympathies to Connor's family, close friends and teachers."
The University will provide bus transportation for students who wish to attend the visitation at the Branchburg Funeral Home in South Branchburg, New Jersey, from 2-4 p.m., Friday, Sept. 30. Students should be at the Trabant University Center entrance across from the Trabant garage no later than 11:15 a.m.; buses will depart at 11:30 a.m. To reserve a space, please send an email to deanofstudents@udel.edu.
From Tuesday through Thursday, Oct. 4-6, flags on the Newark campus will be lowered in Mr. Mullen's memory.
'His gigantic smile'
Several friends and faculty members have shared their memories of Mr. Mullen.
Alex Rubin, a friend and a 2016 UD alumnus, said, "In the time that I was lucky enough to know Connor, he was truly one of a kind. From his gigantic smile to his huge heart, he will always will be remembered for his compassion and love for everyone around him. He was one of those kids that you knew was going to go out and make a difference in the world. There are few truly good people on this Earth, and Connor was one of them."
Mona Parikh, an adjunct faculty member in the Venture Development Center, said, "Connor Mullen's spirit and enthusiasm were as inspiring and sincere as the care and concern he displayed toward his classmates, Greek life brothers and sisters, educators, advisers and everyone else at University of Delaware fortunate enough to know him. Academically, professionally and personally, he displayed camaraderie and exercised humility. Connor's dry sense of humor was second only to his sharp intellect; his thoughtfully timed comebacks were as insightful as they were witty. He was a generous, inquisitive and kind human being, and he will be fondly remembered and greatly missed. Our deepest condolences to the Mullen family and to Connor's friends and loved ones during this most difficult time."
Eric Murray, a senior in the Lerner College, said, "I'll always remember Connor for his outgoing personality, kind heart and infectious laugh. Being close friends with Connor for the past few years is something I will always hold close to my heart. He was truly a unique soul. I'll never forget his smile and all the memories we shared together."
Tricia Monnig, manager of academic enrichment in the Venture Development Center, called him "very passionate" with "a true entrepreneurial spirit." She said, "He viewed everyday problems as opportunities and liked to find creative ways to solve them. He was always looking to make the world a better place."
Dan Young worked with Mr. Mullen as a business partner on a distribution strategy for a shoe company in Portugal called Beppi. "We needed to create a new business model to sell the brand, which was unknown in the U.S., to the American market. One of the major things that I noticed about him was his confidence and intelligence. When I mentioned the Beppi distribution idea, his eyes lit up and he was excited to work with me to make it happen. He recruited three other friends to partner with us, and we had already completed a large piece of our marketing strategy. Connor was the head creative guy, and he had a great eye for aesthetic design. We were all planning a trip to Portugal in 2017 to visit the Beppi factory and speak with the CEO. With all of those plans in the future, I cannot believe that he is now gone. He was a great guy and a pleasure to work with. His family is certainly in my prayers."
Alec Gulasarian, a friend and a junior in the Lerner College, met Mr. Mullen as a freshman when he moved into his residence hall. "It took all of about 15 minutes with him and his family for me to realize that Connor and I would soon become great friends. Connor was accomplished.... More importantly, though, Connor was a caring, kind and compassionate individual. There is one instance in my mind that truly sums up Connor's nature as a person. During our first week of college, we were walking through campus on our way to a party. We came across someone who was alone and heavily under the influence. While it was easy for the rest of us to overlook this person so clearly in need, Connor brought the guy to his feet and insisted that we take him home. We followed Connor's lead and did exactly that. That is just who Connor was—one of the most genuine and sincere people I have ever met."

Gulasarian also credits Mr. Mullen with encouraging hiim to join the Sigma Pi Iota-Beta chapter at UD. "He assured me that joining would be a worthwhile decision, and he was right. Connor introduced me to a number of people who became my good friends and remain so today.... we can never thank Connor enough for how much he did for us and how much of a positive influence he was in our lives. We will always cherish the many memories we made with him, and his contagious laugh will forever be heard in our minds. He will be loved and missed by all of us for as long as we live."
Connor F. Mullen
Born in New Brunswick, New Jersey, Connor F. Mullen was a resident of Branchburg, New Jersey, for five years before moving to Washington 15 years ago.
He was a 2014 graduate with honors at Immaculata High School, where he was captain of the football team, served on student council for four years and was involved with campus ministry. He received the Monsignor Brennan Award.
According to his family, Mr. Mullen loved playing football, listening to music, traveling, eating healthy and working out, taking trips to the Jersey Shore, especially Manasquan, and spending quality time with his family and friends.
He is survived by his parents, Frank and Lori Mullen, and his brother, Colin, of Washington, New Jersey; his maternal grandparents, Don and Jean Lewis of Vinton, Iowa; and many aunts, uncles, cousins, and friends.
Viewings will be held from 2-4 p.m. and 7-9 p.m. on Friday, Sept. 30, and from 8-8:30 a.m., Saturday, Oct. 1, at the Branchburg Funeral Home, 910 U.S. Highway 202, South Branchburg, New Jersey. Funeral services will start with a prayer at the funeral home at 8:30 a.m. on Saturday, Oct. 1, followed by a 9:30 a.m. funeral liturgy at Immaculate Conception Church in Somerville, New Jersey. Entombment will follow in St. Bernard's Cemetery and Mausoleum in Bridgewater, New Jersey.
Memorial contributions in Mr. Mullen's memory may be made to the Arc of Somerset County, 141 South Main St., Manville, NJ 08835.
Condolences may be left online.
Support and assistance
Services are available throughout the Division of Student Life for any UD students in need of support and assistance.
The UD Helpline is available at any time, day or night for students feeling anxious, overwhelmed, depressed or otherwise in need of counseling. By calling 302-831-1001, live counseling assistance is available 24 hours a day, seven days a week, 365 days a year.
During regular office hours, students who need support and assistance may contact the Center for Counseling and Student Development at 302-831-2141, and the staff in the Office of the Dean of Students is available to meet with any student who wishes to talk. Call 302-831-8939 to schedule an appointment or stop by 101 Hullihen Hall.
Students are encouraged to communicate with their resident assistants, mentors and advisers throughout the division, such as staff within the Center for Black Culture, University Student Centers, Student Wellness and Health Promotion, Student Health Services, Student Services for Athletes and other units.