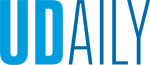 Advancing UD's mission
Article by Jerry Rhodes September 20, 2016
President Assanis speaks at General Faculty Meeting
University of Delaware President Dennis Assanis discussed advancing the mission and vision of the state's flagship university during the General Faculty Meeting held Monday, Sept. 12, in Mitchell Hall.
Having just completed his first 100 days as president, Assanis highlighted areas where he said he believes UD can continue to build on its strengths while working hard to attract a more diverse undergraduate and graduate student cohort.
"This is an amazing place, but I believe working together we can make it better," Assanis said. "This will involve everybody, including students, faculty and staff. We need you all and everybody counts…. We can move from excellence to pre-eminence. Inclusive excellence is about excellence."
Priorities include enhancing student success, building an environment of inclusive excellence, investing in UD's intellectual and physical capital, strengthening interdisciplinary and global programs, and fostering a spirit of innovation and entrepreneurship, Assanis said.
Working to embrace academic inclusiveness also includes generating a more diverse faculty voice, he said.
"We can do it. There are challenges, but there are also opportunities," he said, adding, "We need to take our graduate and professional education programs to the next level."
Assanis also noted the need to invest in intellectual and physical capital with faculty and students working together to address major problems facing the world.
"We have to have spaces on campus where we can come together as a community," Assanis said. "Our library also can help to promote a better campus climate, and this is something that should extend to the surrounding communities."
Fostering a spirit of innovation and entrepreneurship includes working together with local companies and venture capitalists, including the further development of UD's Science, Technology and Advanced Research (STAR) Campus, Assanis said.
"We need to be excellent stewards of the public good," Assanis said. "We need to be partners in this journey, and it is going to be an amazing journey."
Assanis also noted his commitment to building trust between members of the University community, including shared governance with members of the UD faculty and its Faculty Senate.
"In a healthy democracy, we all need to work together," Assanis said. "My wife, Eleni, and I are making friends every day. I am totally committed to this University."
At the conclusion of his remarks, which included a question-and-answer session, Assanis received a warm round of applause from an appreciative audience.
A regular meeting of the Faculty Senate followed the General Faculty Meeting.