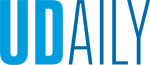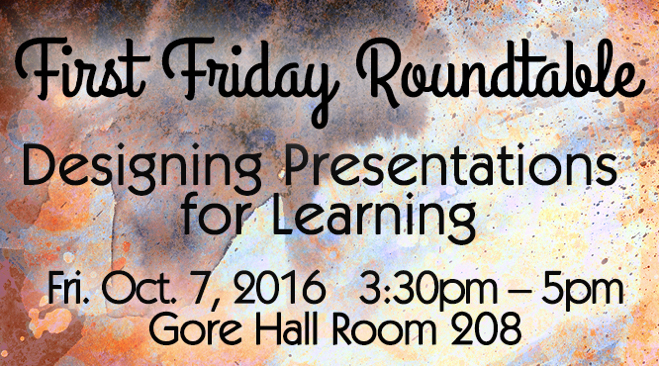 First Friday Roundtable
Article by IT Communication Group September 20, 2016
First Friday Roundtable will be held Oct. 7 in 208 Gore Hall
On Friday, Oct. 7, the First Friday Roundtable series at the University of Delaware will host "Designing Presentations for Learning" from 3:30-5 p.m. in 208 Gore Hall.
Building upon educational and cognitive research, this session will offer specific techniques you can apply to your classroom presentations. Participants will focus on presentation methods that foster understandable and memorable learning experiences.
During the workshop, participants will learn about key ideas in educational and cognitive research regarding attention, engagement, and memory processing. Applying these concepts, participants will be able to identify the most important differences between before and after examples of presentation designs.
The workshop will end with a reflection on how participants might alter their own presentations as they apply these techniques.
Registered participants will be invited to submit one of their own presentations to be included in the discussion.
Participants are encouraged to bring a laptop computer to work on redesign activities.
Register for the upcoming roundtable.
The First Friday Roundtable monthly series provides an opportunity for faculty, instructors, and graduate students to examine teaching, learning and assessment practices and issues.
For information regarding future session topics and dates, visit the Center for Teaching and Assessment of Learning's website.
The First Friday Roundtables are designed and sponsored through a collaboration of Faculty Commons partners including IT Academic Technology Services, the Institute for Transforming Undergraduate Education, the University of Delaware Library and the Center for Teaching and Assessment of Learning.