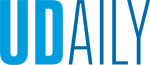 Faculty Senate
Article by Jerry Rhodes September 15, 2016
Provost Grasso welcomes faculty to new academic year
(Editor's note: For more detailed information, including meeting minutes, visit the Faculty Senate website.)
At the first Faculty Senate meeting of the 2016-17 academic year on Sept. 12, University of Delaware Provost Domenico Grasso welcomed faculty members back, thanking those who participated in this year's Twilight Induction Ceremony, held Aug. 29 on the South Green.
"I want to thank all of the faculty members who attended that event and really came out to show their support for our students," Grasso said. "For those of you who haven't participated, I would urge you to come out next year because it's an excellent ceremony."
Grasso thanked Facilities and the Division of Student Life for welcoming new students during one of the smoothest move-in weekends on record. He also noted that more than 100 new faculty members and their families were welcomed to the UD community during the Hail and Well Done Reception on the Roselle Center for the Arts Green this past weekend.
In enrollment matters, Grasso said that 26,000 applications from highly qualified students were received and that UD is very close to its target of matriculating 3,950 first-year students into the Class of 2020.
"The incoming class has students from 49 states and 20 countries," Grasso said. "On opening day we had 17,762 undergraduate students, 842 associate in arts students and 3,762 graduate students."
Grasso said that searches continue for a veteran's coordinator in the Division of Student Life and an associate vice president for student life for diversity and inclusion. It was announced that a search is underway for a new dean for the College of Earth, Ocean, and Environment. Tunde Ogunnaike, dean of the College of Engineering, will chair the search.
Grasso also presented the charge and members of the Promotion and Tenure Review Commission that is being chaired by Matt Kinservik and Martha Buell. He noted that both had been vetted by the senate.
Also discussed were the results of a survey of students and faculty regarding their preferences for continuing the five-day Thanksgiving break experienced in the 2015-16 academic year.
"Among student voters, 77.6 percent of the 1,273 student respondents indicated their preference for the five-day break, while 70.2 percent of the 514 faculty members who responded also indicated a preference for the five-day Thanksgiving break," Grasso said. "We are going to be doing the five-day break for at least the next two years, including this year."
UD ADVANCE
Pamela Cook, Unidel Professor of Mathematical Sciences and associate dean of engineering, reported the results of a 2016 climate survey on faculty mentoring by UD ADVANCE.
UD ADVANCE focuses on building a more diverse faculty and enabling research-tested best practices in the recruitment, retention and mentoring of faculty.
UD ADVANCE also focuses on the transparency of and best policies and procedures to improve the climate for all faculty, particularly for women in science, technology, engineering and mathematics (STEM) and those from underrepresented groups.
Cook said the survey showed 70 percent of write-in comments regarding mentoring at UD indicated they were not satisfied, while only 23 percent of respondents said they have a formal mentor.
"We really want to do something about mentoring," Cook said. "We are asking for an open forum on this."
Senate actions
Prasad Dhurjati, president of the Faculty Senate and professor of chemical and biomolecular engineering, noted that the senate recruits faculty to attend meetings of the UD Board of Trustees, and asked for interested faculty to sign up as participants at these meetings.
Additional announcements included an open hearing by the Faculty Senate and the St. Patrick's Day Task Force at 4 p.m., Monday, Sept. 26, in 104 Gore Hall.
The senate's executive committee approved a new Senate Excellence in Research and Scholarship Award, Dhurjati said.
The senate also seeks to fill the position of secretary. Elections will be held in October to fill openings on the Committees and Nominations Committee, as well as the secretary position, Dhurjati said.
The next meeting of the Faculty Senate will be held at 4 p.m., Monday, Oct. 10, in 104 Gore Hall. For more information, visit the Faculty Senate website.