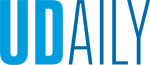 Oct. 11: Power of grit
Article by UDaily staff September 30, 2016
Author Angela Duckworth to discuss passion, perseverance
Angela Duckworth, author of Grit: The Power of Passion and Perseverance, will speak about her book at the University of Delaware from 4-5:30 p.m., Tuesday, Oct. 11, in the Roselle Center for the Arts on the University's Newark campus.
The lecture, part of UD's Center for the Study of Diversity (CSD) fall lecture series on campus climate, is free and open to the public, but those planning to attend are asked to RSVP here. A reception and book signing will follow the talk.
Duckworth is a professor of psychology at the University of Pennsylvania, and founder and scientific director of the Character Lab. Her book is a New York Times bestseller.
In the book, she explores how grit can be predictive of achievement, especially in challenging contexts in which stamina is key. For instance, she says, gritty cadets are more likely to persist at West Point Military Academy, gritty students in the Chicago public schools are more likely to graduate, and gritty competitors are more likely to advance to the finals of the Scripps National Spelling Bee.
In her late 20s, Duckworth left a demanding job as a management consultant to teach math to seventh-graders in the New York City public schools. Several years in the classroom taught her, she says, that effort is tremendously important to success.
To begin to solve the mystery of why some people work so much harder and longer than others, she entered the doctoral program in psychology at the University of Pennsylvania. In 2013, she was named a MacArthur fellow.
Her talk is presented by the CSD in collaboration with UD's vice provost for diversity, Center for Teaching and Assessment of Learning and the colleges of Arts and Sciences and of Education and Human Development.