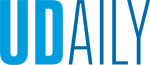 National Recovery Month
Article by UDaily staff September 15, 2016
UD's Collegiate Recovery Community meets Thursdays
September is National Recovery Month, and nationwide one out of three households is affected in some way by the disease of addiction. This correlates to about 85 million Americans living today, according to Jessica Estok of University of Delaware Student Wellness and Health Promotion.
"Whether you can personally identify as being in recovery or not, most of us can say that someone we love or care about suffers with this issue," Estok said.
Among college campuses there has been an increased demand for communal support for those students recovering from substance abuse and associated disorders.
In the spring of 2014, several UD students and Estok, a Student Wellness counselor, began talks about forming such a collegiate recovery community on UD's campus. The need was apparent for a place where recovering students and those who support the recovery process could join in fellowship and discuss important changes on campus that needed to take place.
From this idea, UD's official Collegiate Recovery Community (CRC) was born. The CRC currently meets at Student Wellness and Health Promotion every Thursday at 3 p.m. Those who are in recovery or have a close friend or family member in recovery are welcome to attend.
For those interested in attending or who have questions, contact Estok at jestok@udel.edu or 302-831-3457.