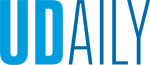 Sept. 6: China Forum
Article by UDaily staff September 02, 2016
Lecture to focus on field of public opinion in contemporary China
The Confucius Institute at the University of Delaware will host a China Forum lecture from 7-8:30 p.m., Tuesday, Sept. 6, in the Gore Recital Hall of the Roselle Center for the Arts.
The lecture, the first in the fall China Forum series, will feature Zhendong Zou, a renowned scholar at Xiamen University in China. His talk is titled "Studies in Public Opinion: The 'Principle of the Weak' in Contemporary China" and will focus on a thought-provoking study of the principle.
Zou is a professor of journalism and communications at Xiamen University, one of the best institutions in China.
Before joining the Xiamen faculty, Zou was the executive editor-in-chief of Xiamen Media Group, the founding director of Xiamen's satellite television channel, and chairman of the Xiamen Association of TV Artists and Professionals.
Serving on the advisory board of the New Media Think Tank of the People's Network and the Chinese Association for Public Opinion Research, Zou has published extensively on the study of public opinion in China. He is also the recipient of China's prestigious National Social Science Foundation Research Grant.
Light refreshments and beverages will be provided before the event. The event is free and open to the public. A flyer is available.