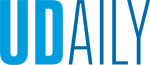 Athletics Hall of Fame
Article by UD Athletics staff September 30, 2016
UD Athletics Hall of Fame class includes NFL standout Joe Flacco
Athletes from 13 different sports, five All-Americans, three athletes with professional sports experience, four former conference players of the year, and four former coaches highlight the newest induction class of the University of Delaware Athletics Hall of Fame.
The 20th induction class will be honored in an invitation-only ceremony and reception for family and friends as part of Homecoming Weekend festivities on campus on Friday, Oct. 28. The honorees will also be recognized at halftime of the UD-Towson football game at Delaware Stadium the following afternoon.
The Class of 2016 features representatives from every decade since the 1950s and the sports of football, baseball, men's lacrosse, field hockey, volleyball, men's and women's basketball, men's and women's cross country, men's and women's indoor track and field, and men's and women's outdoor track and field.
Three of the inductees are native Delawareans and six currently reside in the state. The list also includes natives of Canada, Minnesota, New Jersey, Ohio, and Pennsylvania.
The 10-person class is led by one of the Blue Hens' most famous alumnus in current National Football League standout quarterback and Super Bowl MVP Joe Flacco, who starred for UD in 2006-07.
The list also includes All-American baseball infielder and former New York Yankees farmhand Brian August; All-American and current professional men's lacrosse all-star Curtis Dickson; former cross country and track and field head coach Jim Fischer; former three-sport standout and football and men's lacrosse coach Mickey Heinecken; field hockey All-American Erica LaBar; former UD football lineman and longtime Blue Hen defensive coordinator Ed Maley; women's track and field record-breaking sprinter Tyechia Smith; women's basketball and volleyball pioneer Diane Stetina; and former conference volleyball Player of the Year Colleen Walsh.
Following are biographies of the members of the Class of 2016:
• Brian August (baseball, 1995-97; baseball assistant coach, 2001) Few players in the rich history of Delaware baseball can match the success of August during his stellar career in 1995-97. Playing for Hall of Famer Bob Hannah, the infielder from Newark, Delaware (St. Mark's High School) posted some incredible numbers over three seasons. He ranked among the nation's top threats at the plate and set UD records for career doubles (71) and RBI in a season (82) and finished his career ranked No. 2 at Delaware in home runs (35), No. 3 in RBI (203), and No. 7 in batting average (.381). A three-time all-conference selection, he earned ABCA All-American honors as a junior in 1997 when he batted .432 (9th in NCAA) with 20 home runs and 82 RBI. August led the Hens to an impressive three-year record of 134-36 (.788) that included three conference titles and NCAA tournament berths in 1995 and 1996. He was an 18th round draft pick by the Yankees in 1997 and played four minor league seasons, earning New York Penn League MVP honors in 1998. Also a member of the Delaware Baseball Hall of Fame, he has enjoyed great success as head coach at Wilmington (Delaware) University since 2005, leading the Wildcats to seven NCAA Division II regional appearances and a berth in the NCAA II World Series. A 2000 physical education studies graduate of Delaware, August currently resides in New Castle, Delaware, with his wife, Ashley, and children Tyler, Maddie, and Cameron.
• Curtis Dickson (men's lacrosse, 2007-10) The most prolific goal-scorer in UD history, Dickson led the Blue Hens to unprecedented success during his career in 2007-10 for head coach Bob Shillinglaw. A native of British Columbia, Canada, Dickson was the team's leading scorer his final three seasons and set school records for career goals (162) and consecutive games scoring a goal (30), and a point (57). He finished his career with 212 points (No. 5), recorded 27 hat tricks, and once scored eight goals in a game. He led the Blue Hens to 37 victories, two conference titles, and two NCAA tournament appearances (2007 and 2010) and played a key role for the 2007 team that advanced to the NCAA Final Four for the first time in school history. A three-time all-conference selection, Dickson was a consensus All-American in 2010 when he was named the Colonial Athletic Association Player of the Year, the UD Outstanding Senior Male Athlete of the Year, and was a finalist for the Tewaaraton Trophy as the nation's top collegiate player after leading the nation with 62 goals. Currently a resident of Port Coquitlam, British Columbia, Dickson earned his degree in criminal justice in 2010 and began an outstanding professional career. He has been playing professionally in the National Lacrosse League since 2011 (currently a member of the Calgary Roughnecks) and competed in two world championships, winning gold for Canada in 2014 in field lacrosse. He continues to coach lacrosse to youngsters and is planning to pursue a career in law enforcement.
• Jim Fischer (men's cross country head coach, 1982-2010; men's indoor track and field head coach, 1982-2009; men's outdoor track and field head coach, 1983-2011; women's cross country head coach, 2008-11) When it comes to devoting time and talent to track and field and cross country in Delaware, Fischer has few equals. Since arriving at UD from his native Minnesota in 1982, Fischer has been a fixture in the state running community and guided over 100 athletes to conference titles, helped countless others to superior college achievement, and broadened access to the sport. A graduate of Augsburg College (1970) and Minnesota (1976), he led the UD cross country and track and field programs from 1982 until 2011 and coached the Blue Hen women's cross country squad in 2008-11. During his tenure he was named conference coach of the year five times, led five teams to league titles, guided 12 other squads to conference runner-up finishes, and coached 50 indoor and 69 outdoor conference champions. A veteran marathon runner and world traveler, he conducted clinics in numerous countries and served as president of the NCAA Cross Country Coaches Association. He founded the Delaware Track and Field Hall of Fame in 1994, was inducted into the Delaware Sports Museum and Hall of Fame in 2002, and is also a member of the Augsburg College Athletic Hall of Fame (2013), Concordia College Athletic Hall of Fame (2001), and the Pike Creek (Delaware) Valley Running Club Hall of Fame (1994). Since leaving UD he has served as director of athletics at Delaware Technical Community College (2014-15), cross country and indoor track and field coach at Sanford School (2012-15), cross country coach at Delaware Tech (2013-16), and currently cross country and track and field coach at Ursuline Academy in Wilmington since 2014. He resides in Wilmington, Delaware.
• Joe Flacco (football, 2006-07) One of the most famous athletes in UD history, Flacco enjoyed a record-breaking two-year tenure at quarterback for the Blue Hens followed by an even more impressive career in the National Football League. A native of Audubon, New Jersey, Flacco earned All-American honors in 2007 when he led UD to an 11-4 record and a berth in the NCAA Football Championship Subdivision (FCS) title game after passing for 23 touchdowns and a school-record 4,263 yards for head coach K.C. Keeler. He set 20 school records, including completions in a game (40) and season (331), consecutive passes without an interception (174), passing yards in a season (4,263), 300-yard passing games (11), and career completion percentage (.634). He also ranks No. 2 all-time at UD with 7,046 career passing yards. He earned third team Sports Network All-American honors in 2007 when he was the Colonial Athletic Association and ECAC Eastern Player of the Year and was named the UD Co-Outstanding Senior Male Athlete of the Year with teammate and 2015 UD Athletics Hall of Fame inductee Omar Cuff. He was a first round NFL draft pick (18th overall) by Baltimore in 2008 – the highest pick ever for a UD player – and was named the 2008 Diet Pepsi Rookie of the Year. A starter since he entered the league, he has led the Baltimore Ravens to the AFC playoffs six times, including berths in the AFC championship game twice. He led the Ravens to the Super Bowl XLVII title in 2012 and was named the game's Most Valuable Player after throwing for 287 yards and three touchdowns in the 34-31 win over San Francisco. He has thrown for nearly 30,000 yards during his career. Flacco resides in the Baltimore area with his wife, Dana, a fellow UD graduate. The Flaccos have four children, including their first daughter, Evelyn, who was born Sept. 27 of this year.
• Mickey Heinecken (football, 1957-60; baseball, 1958-59; men's lacrosse, 1960-61; men's lacrosse head coach, 1962-63; 1965-72; football assistant coach, 1962; 1966-72) No matter what the sport, Heinecken found great success during his time at UD. A three-sport athlete and a coach in both football and lacrosse, Heinecken earned a host of honors and guided his teams to numerous outstanding seasons. A native of Philadelphia, he was a three-year standout end in football for Hall of Fame head coach Dave Nelson and led the 1959 squad to the Middle Atlantic Conference title and Lambert Cup Trophy. An Associated Press honorable mention Little All-American in 1959, he also earned All-MAC laurels as team captain in 1960 and was the 1961 UD Outstanding Male Athlete of the Year. He also led the lacrosse squad to the 1961 MAC crown. After earning his degrees from UD in 1961 and 1963 (master's) and a stint in the Army (1963-65), he served as defensive backs coach for eight seasons as part of Hall of Famer Tubby Raymond's staff and helped the team win national championships in 1971 and 1972, three conference titles, and five Lambert Cups. He coached the UD men's lacrosse squad for nine seasons (65-37 in 1962-63; 1965-72) and led the team to three MAC titles. He served as head football coach at NCAA Division III Middlebury (Vermont) College for 28 seasons (1973-2000) and posted a career record of 126-95-2. In his final season in 2000, he led the team to a 7-1 record and a share of the NESCAC Football Championship. Following the 1977 and 1981 seasons, Heinecken was named the All-Division New England Coach of the Year. He and his wife, Carol, a former UD cheerleader and captain of the 1962 squad, reside in Middlebury. They have three children and four grandchildren.
• Erica Labar Stroud (field hockey, 2001-04; field hockey assistant coach, 2006) One of the most outstanding players in UD field hockey history, LaBar was a high-scoring All-American and two-year captain during a stellar career that spanned 2001-04. A native of New Castle, Delaware (William Penn High School), LaBar was a two-time All-American, earning third team NFHCA honors in 2002 and third team WomensFieldHockey.com notice in 2004. She also garnered NFHCA All-Region honors three times, was a four-time All-Colonial Athletic Association pick, and earned All-East (ECAC) honors and played in the NFHCA Senior North-South All-Star Game in 2004. She set school records for games played in a season (22) and career (84) and was a clutch performer, establishing UD marks for game-winning goals in a season (8) and career (16). She finished her career at UD with 34 goals and 27 assists for 95 points, ranking in the top 10 in each category upon graduation. She led her teams to a four-year record of 52-32 under Hall of Fame head coach Carol Miller and guided the 2004 squad to the CAA title and an NCAA tournament berth. The 2001 team earned a CAA tournament runner-up finish. She earned her degree in elementary education from UD in 2005 and taught for several years at Eisenberg Elementary School in the Colonial School District, earning her school's teacher of the year award. She and her husband, Daniel Stroud, reside in Wilmington and have five-year old twin daughters and a two-year old son. LaBar served as volunteer assistant coach at UD in 2006 and still competes in the sport in local summer leagues.
• Ed (Mal) Maley (football, 1953-56; football assistant coach/defensive coordinator, 1959-90; men's lacrosse head coach, 1960-61; men's basketball freshman coach 1960-61; athletics admissions officer, 1991-2001) As a football standout, a coach in three sports, and as an administrator, Maley devoted nearly 50 years of excellence to UD athletics. A native of Pittsburgh, Maley was a starting lineman for Hall of Fame head coach Dave Nelson and led teams to a record of 21-6-1 over three varsity seasons in the mid-1950s. After earning his UD degree in sociology in 1957 and a stint in the Army, he joined the coaching ranks in 1959 and began a 32-year career coaching the defense and leading UD to national prominence. During his tenure, the Blue Hens won four national championships (1963, 1971, 1972 and 1979) under Nelson and Hall of Fame head coach Tubby Raymond, made nine NCAA tournament appearances, captured 13 Lambert Cup trophies, and posted four Boardwalk Bowl victories. Maley coached the defensive line (1962-73) and linebackers (1974-90) during his tenure and served as defensive coordinator in 1979-1990. He also enjoyed a successful two-year stint as lacrosse coach, posting the best winning percentage (.667) in UD history and leading the Blue Hens to an 8-2 record and a MAC title in 1961. Following his retirement, he served UD Athletics as an admissions officer for 10 years. He and his late wife, Patricia, a 1957 UD graduate and former Blue Hen cheerleader, have three children and three grandchildren. All three of their children were student-athletes and UD graduates. Bill was a standout defensive back for the UD football team in 1980-82; Kristen was a three-year letter winner in volleyball and a team captain in 1980; and Kara was a three-year letter winner in volleyball and was co-captain twice in 1985 and 1986. Maley currently resides in Newark, Delaware,
• Tyechia Smith (women's indoor track and field, 2000-04; women's outdoor track and field, 2000-04) Whether it was on the track, in the classroom, or in the community, Smith made the most of her UD experience. A native of Jersey City, New Jersey, Smith enjoyed a record-setting career as a sprinter and hurdler in track and field in 2000-04, earning eight letters indoors and outdoors for head coach Sue McGrath-Powell. A two-year team captain, she set eight school records – the indoor 400m (56.83), 500m (1:15.70), and 4 x 400m relay (3:50.27) events, and the outdoor 400m (57.04), 4 x 100m relay (47.17), 4 x 200m relay (3:51.60), and sprint medley relay (4:04.37) events. She also won six career meet titles, placed in the top 10 at the Colonial Athletic Association championships six times, and earned All-East honors twice. She graduated with a 3.6 grade point average, was named to the 2004 CoSIDA District 2 All-Academic Team, earned the NCAA Women's Enhancement Post-Graduate Scholarship, and was named the NCAA Woman of the Year for the state of Delaware in 2004. She earned her degree in health behavior management with a concentration in sport management and coaching science from Delaware in 2004 and her master's degree in sport business management and business administration from the University of Central Florida in 2006. A member of the McNair Academic High School Athletic Hall of Fame, Smith currently works with a transportation company in central New Jersey. She continues to run 5K races and took part in the Disney Princess Half Marathon.
• Diane Stetina (women's basketball, 1969-73; volleyball, 1972-73) A talented two-sport performer in the early days of UD women's intercollegiate athletics, Stetina stood out in both basketball and volleyball. A native of Wilmington, Delaware (Conrad High School), she competed on the first four UD women's basketball squads and was clearly an all-star caliber player in the days before all-conference recognition. She was the leading scorer and rebounder for the undefeated freshman team in 1969-70 and was a three-year varsity starting forward and the team's leading rebounder all three years for Hall of Fame head coach Mary Ann Hitchens in 1970-73. A two-year captain, she played on teams that posted three straight winning seasons and qualified for the EAIAW regional tournament each year. She poured in a career-high 28 points against Rutgers as a senior. Stetina was also a standout in volleyball and was a two-year starter after the program earned varsity status in 1971. She earned her degree in physical education from UD in 1973 and later added a master's degree in reading education from West Chester in 1979 and in safety education from Appalachian State in 1981. She earned her education master's degree in educational innovation and leadership in 2000 from Wilmington (Delaware) University. She was a teacher at the high school and college level in Delaware for 34 years, coached field hockey, basketball, tennis, softball, and lacrosse for 18 years at both Wesley College and at the high school level and served most recently as a high school principal at Laurel High School and Christiana High School, retiring in 2010. She is an avid golfer, pickle ball player, basketball player, and softball player, and competes in the Delaware Women's Golf Association (DWGA) and in the Senior Olympics for both basketball and softball. She was inducted into the Henry C. Conrad High School Athletic Hall of Fame in 2012 and the Delaware Women's Alliance for Sport and Fitness (DWASF) Hall of Fame in 2013. She and her spouse, Lucille Koon, reside in Harbeson, Delaware. Their grandchild, Sarah Koon, is a freshman biomedical engineering student at UD.
• Colleen Walsh Caskey (volleyball, 2004-07) One of the all-time great student-athletes in UD volleyball history, Walsh was equally impressive on the volleyball court and in the classroom. A native of Cleveland, Ohio, Walsh was a record-setting four-year starter at outside hitter and led the Blue Hens to their first-ever NCAA tournament appearance in 2007 with a 31-5 record for head coach Bonnie Kenny. A two-year captain, she led her squads to a four-year mark of 86-43 that included the 2007 Colonial Athletic Association title and NCAA tournament berth and a CAA runner-up finish in 2004. A four-time All-CAA performer, she earned first team honors as a senior in 2007 when she was named the CAA Player of the Year, earned AVCA All-Region notice, and led the CAA with 564 kills. She finished her career as UD's all-time leader in career kills (1,856) and kills per game (3.85). An exceptional student, she was a two-time CoSIDA District 2 All-Academic Team selection, was the 2007 CAA Scholar-Athlete of the Year, and was the CAA's NCAA Woman of the Year. She also earned the UD Outstanding Female Athlete of the Year Award and Mary Ann Hitchens Award during the 2007-08 season. After earning her degree in economics with honors in 2008, she worked briefly in the corporate world before pursuing her calling to campus ministry. She started her career with InterVarsity Christian Fellowship as a campus staff worker at UD, the ministry she was a part of as a college athlete. Now after eight years, she serves as regional coordinator for all athlete ministries at colleges and universities in the Mid-Atlantic region. She also serves on the leadership team for Athletes InterVarsity and has been instrumental in growing the ministry nationally. She has remained active in volleyball and represented Delaware at the 2010 Alt Games Beach Volleyball Championships in Santa Barbara, California, teaming with former teammate and 2015 UD Athletics Hall of Fame inductee Stephanie Barry Courtney to take second place. Colleen and her husband, Greg Caskey, reside in Newark, Delaware. Together they now lead student trips overseas, most recently to South Africa, Central Asia, and Europe.