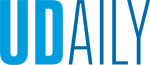 New named professors in humanities
Article by Ann Manser Photo by Evan Krape September 02, 2016
Four CAS faculty members appointed to named positions
Four humanities faculty members in the College of Arts and Sciences (CAS) have been awarded named professorships by University of Delaware President Dennis Assanis and Provost Domenico Grasso.
Lawrence Nees in the Department of Art History was named the H. Fletcher Brown Chair of Humanities, John Ernest in the Department of English was named the Judge Hugh Morris Professor of English, Annette Giesecke of the Department of Languages, Literatures and Cultures was named the Elias Ahuja Professor of Classics, and Bruno Thibault of the Department of Languages, Literatures and Cultures was named the Edward F. and Elizabeth Goodman Rosenberg Professor of French Literature.
Thibault's appointment is effective in January 2017; the others took effect Sept. 1.
"Appointment to a named professorship is a means of recognizing a faculty member's international reputation and impact as a scholar, educator and mentor as well as an exemplary record of service to the University and the profession," CAS Dean George Watson said. "These four recipients are exemplars on our campus, and this recognition of their accomplishments is well deserved."
Lawrence P. Nees
Nees' primary area of interest is the art of the early Middle Ages, focusing on northwestern Europe but also considering the Mediterranean and Byzantine world and the artistic traditions of early Islam.
He has written The Gundohinus Gospels; From Justinian to Charlemagne: European Art A.D. 565-787; A Tainted Mantle: Hercules and the Classical Tradition at the Carolingian Court; Early Medieval Art 300-1000; and Perspectives on Early Islamic Art in Jerusalem and edited Approaches to Early-Medieval Art.
He is currently preparing two books, Illuminating the Word: On the Beginnings of Medieval Book Decoration and Frankish Manuscripts 7th-10th Centuries.
Nees has received research fellowships from the Mellon Foundation, the American Council of Learned Societies, the National Endowment for the Humanities, the Center for Advanced Study in the Visual Arts (National Gallery of Art, Washington), the Institute for Advanced Study in Princeton, the Guggenheim Foundation, the American Academy in Berlin and the National Humanities Center.
He is recent past president of the International Center of Medieval Art and currently serves as the chair of UD's Department of Art History.
Nees received his bachelor's degree from the University of Chicago and his master's and doctoral degrees from Harvard.
The H. Fletcher Brown Professorship was established through the estate of H. Fletcher Brown, who served on the University of Delaware Board of Trustees and received an honorary Doctor of Science degree in 1930. He is remembered for his philanthropy and dedication to public service in the state of Delaware.
John Ernest
Ernest, who is chair of the Department of English, is the author or editor of 12 books and about 40 journal articles and book chapters.
His recent books include Liberation Historiography: African American Writers and the Challenge of History, 1794-1861; Chaotic Justice: Rethinking African American Literary History; A Nation Within a Nation: Organizing African American Communities before the Civil War; and the Oxford Handbook of the African American Slave Narrative.
He and Joycelyn K. Moody are general editors of Regenerations: African American Literature and Culture, a series published by West Virginia University Press and devoted to reprinting good editions of undervalued works by early African American writers.
Before joining the UD faculty, Ernest was the Eberly Family Distinguished Professor of American Literature at West Virginia University for seven years, and he taught for 12 years at the University of New Hampshire, where he served as director of undergraduate composition, co-director of the Discovery Program and director of African American Studies. At UNH, he received numerous awards for teaching and the university's Diversity Support Coalition's Positive Change Award.
He earned his bachelor's degree from the State University of New York at Binghamton and master's and doctoral degrees from the University of Virginia.
The Judge Hugh M. Morris Professorship was established through the estates of members of the Morris family. Judge Morris, an 1898 graduate who received an honorary degree in 1928, was a respected attorney and eminent jurist from Delaware who was appointed judge of the U.S. District Court by President Woodrow Wilson in 1919. He was a member of the UD Board of Trustees from 1929-59, serving as its president from 1939-59.
Annette Giesecke
Giesecke is chair of Ancient Greek and Roman Studies and a faculty member of the Center for Material Culture Studies.
Her research interests include the history and meaning of gardens in ancient Greece and Rome; urbanism and land use in classical antiquity; expressions of the utopian impulse in classical art, literature and architecture; Greek and Roman painting; Greek tragedy; and Greek and Latin epic poetry (Homer, Lucretius and Vergil).
Her most recent publications include The Mythology of Plants: Botanical Lore From Ancient Greece and Rome; The Good Gardener? Nature, Humanity, and the Garden; Earth Perfect? Nature, Utopia, and the Garden; The Epic City: Urbanism, Utopia, and the Garden in Ancient Greece and Rome; and Atoms, Ataraxy, and Allusion: Cross-Generic Imitation of the De Rerum Natura.
With Donald Dunham, she created Utopia Above the Law, a monumental, interactive painting that was a key component in imPerfect City, a group installation at The Delaware Center for the Contemporary Arts in 2013. With renowned botanist David Mabberley she is project editor and contributing volume editor of a six-volume global cultural history of plants for Bloomsbury Academic Publishers, London, forthcoming 2018.
Giesecke received her bachelor's degree from the University of California Los Angeles and her master's and doctoral degrees, all in classics, from Harvard.
She was awarded the 2007 College of Arts and Sciences Outstanding Teaching Award and was named the Jashemski Lecturer on Ancient Roman Gardens (2013-14) by the Archaeological Institute of America. In 2013, she organized a four-day symposium, Earth Perfect? Nature, Utopia, and the Garden.
Elias Ahuja, whose memory is honored by named professorships in the Department of Languages, Literatures and Cultures, was born in Spain and represented the DuPont Co. in Chile in the early part of the 20th century.
Bruno Thibault
Thibault, a specialist in 20th century and contemporary French literature, civilization and film, has taught at UD since 1987.
He is the author of four scholarly books: L'Allure de Morand: du Modernisme au Pétainisme; Danièle Sallenave et le don des morts; J.M.G. Le Clézio et la métaphore exotique; and Un Jésus postmoderne: les récritures romanesques contemporaines des évangiles.
Thibault also is the author of about 50 articles on modern and contemporary French writers and filmmakers (Paul Valéry, Henri Michaux, Jean-Paul Sartre, J.M.G. Le Clézio, Danièle Sallenave, Pascal Quignard, Olivier Rolin, Jean Rouaud, Éric Chevillard, Maylis de Kerangal, Jean Rolin, Jacques Rivette, Jean-Luc Godard, Tony Gatlif, Andy Guérif). He has co-edited five volumes of essays on Le Clézio, the 2008 Nobel laureate in literature, and two volumes of essays on Danièle Sallenave, a prominent member of the Académie française.
Thibault served as associate editor for Nouvelles Études Francophones from 2005-09 and as editor-in-chief for Les Cahiers Le Clézio from 2009-15. He is currently the director of Brill's Chiasma collection of essays on modern and contemporary French literature.
A native of Paris, he has earned doctorates in French literature and civilization from both sides of the Atlantic — one from the University of Paris and the other from the University of Maryland.
Edward F. and Elizabeth Goodman Rosenberg Professorships are funded by the late Edward F. Rosenberg, a 1929 graduate who received a master's degree in 1930M and an honorary degree in 1952, and his wife, Elizabeth Goodman Rosenberg. Dr. Rosenberg was a nationally known rheumatologist, and his wife, a graduate of the Curtis Institute of Music, was a concert pianist and harpist.