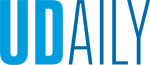 Art history celebrates 50 years
Article by Ann Manser Photo by Kathy F. Atkinson September 21, 2016
Art history anniversary conference opens with Wayne Craven lecture
The University of Delaware's Department of Art History, celebrating its 50th anniversary this year, will hold a conference on Friday and Saturday, Sept. 30 and Oct. 1, with lectures and panel discussions, many featuring distinguished alumni and faculty members.
"From the beginning, the department sought to have a graduate program of the highest quality, and now we want to celebrate the many successes of our students and our faculty," said department chair Lawrence Nees, H. Fletcher Brown Chair of Humanities.
"In 50 years, we've graduated about 160 Ph.D.s and 150 M.A.s, and almost all of them are employed in the field in a wide variety of prominent positions."
Many of those alumni are traveling from around the United States and the globe to take part in the anniversary celebration, Nees said. The theme of the event will combine a look back at the department's history and a look forward to what it might accomplish in the next half-century.
The conference will open with a reception from 5-6 p.m., Friday, Sept. 30, in Clayton Hall. After welcoming remarks from academic leaders at UD, an open lecture will be delivered at 6:30 p.m. by E. Wayne Craven, H.F. du Pont Professor Emeritus of Art History.
A banquet will be held at 7 p.m.
A daylong symposium on Saturday, Oct. 1, at Trabant Theatre in the Trabant University Center, will feature separate sessions on museums, European art, contemporary art and world art, and American art. Lunch will be provided in Old College.
The symposium will wrap up with concluding remarks and a discussion period beginning at 5 p.m.
The event is open to all department alumni and their guests age 21 or older. Cost for the dinner on Sept. 30 is $30, and the lunch on Oct. 1 is $15.
A detailed schedule and registration information is available at this website.
More about Wayne Craven
Craven, who with the late William Innes Homer founded the Department of Art History, was one of four original faculty members. In 1966, before the department located to Old College, those four professors' offices were scattered around campus in three different buildings, and faculty meetings often took place over breakfast, lunch or afternoon tea in the former Deluxe Luncheonette (the affectionately nicknamed "Greasy Spoon") on Main Street.
During Craven's long teaching career at UD he held the Henry Francis du Pont Winterthur Chair of Art History, was the recipient of the Francis Alison Faculty Award and served as chair of the Delaware State Arts Council. In 1995 he was elected to the prestigious College of Fellows of the Philadelphia Athenaeum, and in 2008, the University conferred upon him an honorary doctor of humane letters degree.
A noted authority in American 19th-century art, Craven was among the pioneer scholars of his generation to establish the field of American art as a legitimate subject of scholarly investigation. His teaching and many books and articles helped to make UD's Department of Art History one of the prime national centers for the study of American art and culture.
Although he is retired, Craven goes to his faculty study in Morris Library every day to conduct research and to write. He is completing a book, Before Berenson, which tells the story of how paintings by the Old Masters first came to America.
More about the Oct. 1 speakers and panelists
Speakers at Saturday's conference sessions include four doctoral alumni: Franklin Kelly, Class of 1985, deputy director and chief curator of the National Gallery of Art; Arthur DiFuria, Class of 2008, art history program coordinator at the Savannah College of Art and Design; Joan Marter, Class of 1974, Board of Governors Professor Emeritus at Rutgers University; and Susan Rather, Class of 1986, professor and associate chair of the Department of Art and Art History at the University of Texas at Austin.
A lunchtime lecture will be given by Damie Stillman, UD professor emeritus of English and American architecture and decorative arts. Stillman curated the exhibition Architecture and Ornament in Late 19th-Century America at the University Gallery, was editor-in-chief of the Buildings of the United States series from 1996 to 2004 and is currently at work on a study of Neo-classical architecture in America during the Federal Period.
Each of the day's panel discussions will feature current and former students and a faculty moderator. Scheduled are:
Museums: Moderator, David Stone; panelists, Jack Becker, Anna Marley, Heather Campbell Coyle, Lorena Baines, Lynley Herbert and Galina Olmsted.
European art: Moderator, Perry Chapman; panelists Laura Cochrane, Betsy Wieseman, Lisa Berry Drago, Adrian Duran, Pepper Stetler and Tiffany Racco.
Contemporary and world art: Moderator, Sandy Isenstadt; panelists Louis Nelson, Carol Nigro, Ted Triandos, Jessica Horton, Jason Hill and LaTanya Autry.
American art: Moderator, Wendy Bellion; panelists Roberta Tarbell, Kathleen Curran, Alan Braddock, Melody Deusner, Nikki Greene and Spencer Wigmore.