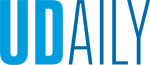 Sept. 17: Faculty Gala
Article by Megan Everhart September 14, 2016
Gala to feature music department's renowned faculty
The annual Faculty Gala is a longstanding campus tradition, opening the new season of performances by the University of Delaware Department of Music. This year's gala, at 8 p.m., Saturday, Sept. 17, in Mitchell Hall, features eight performances by the department's renowned faculty — all respected, accomplished performers.
All gala tickets are $5. Advance tickets are on sale through the REP box office by calling 302-831-2204. If available, tickets will be on sale at the door, cash or check only.
The department proudly introduces two new faculty members at the gala performance:
• Isai Jess Muñoz, tenor and assistant professor of voice and opera, along with collaborative pianist Oksana Glouchko, will present pieces from a song cycle by Frederic Mompou, Combat del Somni ["Struggle in the Dream"], with text by Catalán poet Josep Janés. The cycle illustrates Mompou's austere style, an amalgamation of his Catalán roots and French stylistic influences. It is rich in abstract harmonies, with intimate songs of loss and longing.
• Shelia Browne, assistant professor of viola, with collaborative pianist Allison Gagnon, will perform Joseph Jongen's Allegro Appassionato, one of several virtuosic works Jongen wrote for viola and piano in the 1920s. Jongen is best known for his organ works, and that instrument's rich sonorities can be heard even in this two-instrument piece.
Also on the Sept. 17 program will be Anne Sullivan, harp, and Christiaan Taggart, guitar, performing two of Suite Magica's four movements, Vals and Candombe. Maximo Diego Pujol's Suite Magica combines the 53 strings, 7 pedals and 2 necks of a single harp and one guitar, and the resulting sound is such a charming blend — almost a third instrument — that it is difficult to tell which instrument is playing at any time. The romantic piece takes much of its style, rhythms and music forms from the Argentine dance tradition, fusing the classical idiom with Latin traditions.
Daniel Bernard Roumain (known by his initials DBR) describes his piece Fast BLACK Dance Machine for flute, clarinet, violin, cello, drum kit and piano: "I think the title suggests provocative questions. I hope the music answers them." DBR is a classically trained composer, and he combines his training with a multicolored spectrum of contemporary black popular music, blending flunk, rock, hip-hop and classical music.
UD's Eileen Grycky, flute; Christophe Nichols, clarinet; Lisa Vaupel, violin; Lawrence Stomberg, cello; Harvey Price, drum kit; and Christine Delbeau, piano, will close the evening with DBR's provocative piece.
Other performances will include Christopher Nichols, clarinet, and Jennifer Margaret Barker, piano, playing Barker's composition …to the pale green sea of evening; UD Faculty Jazz performing Fried Bananas by Dexter Gordon and Bluesette by Toots Thielemans; and Alexandre Abdoulaev, piano, playing Jeux d'eau by Maurice Ravel.
For more information, contact the music office at 302-831-2578, or visit www.music.udel.edu.