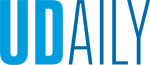 Healing experience
Article by UDaily staff September 14, 2016
All Recovery Yoga offered Thursday evenings in Christiana Commons
The Collegiate Recovery Community and Sexual Offense Support (SOS) at the University of Delaware have announced that All Recovery Yoga will be held at 7 p.m. Thursdays in the Christiana Commons.
This is a recovery-inspired yoga class that will be offered throughout the fall semester.
The classes will be led by an instructor working with the Transformation Yoga Project, the mission of which is to provide people in all types of recovery, ranging from substance abuse to sexual assault to eating disorders, a means for personal growth and empowerment through yoga. Their slogan is to "heal through empowerment."
All Recovery Yoga is free for all UD students. The only thing that participants need to bring is a yoga mat or towel to use during the class. For those who do not have mats, a limited number will be given away. Participants are encouraged to dress in comfortable, appropriate clothing for yoga.
All Recovery Yoga is a powerful, healing, and informative experience for everyone in attendance. Participants will not be asked to disclose any personal information. For more information, contact Student Wellness and Health Promotion at 302-831-3457 or studentwellness@udel.edu.
For more information on the Collegiate Recovery Community, please contact Jessica Estok at jestok@udel.edu or 302-831-3457.
For more information on SOS, contact Angela Seguin at aseguin@udel.edu or 302-831-