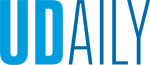 Incubator opens
Article by Andrea Boyle Tippett Photos by Evan Krape October 14, 2016
DTP@STAR welcomes 12 start-ups to new space at STAR Campus
Norm Wagner takes the bus.
Three stops and just a few minutes later, in less time than it takes to walk from his office to his parking lot, the chemical and biomolecular engineering professor arrives at his startup company's new home, the University of Delaware's Science Technology and Advanced Research (STAR) Campus.
The professor's humble transport is somewhat incongruous with his lofty ambitions for his venture, STF Technologies. "We want to save people's lives and go to Mars," he said.
STF develops flexible materials that can withstand impact, including needle-resistant surgical gloves and advanced space suits.
Wagner is one of a dozen entrepreneurs occupying space in Delaware Technology Park's new wet lab incubator on the STAR Campus, which celebrated its official opening Friday, Oct. 14, at an event attended by University, DTP, state and federal officials.
The location, more easily stated as DTP@STAR, includes offices, individual labs outfitted to match the needs of startup companies, and shared spaces with equipment for use by all incubator tenants.
The tenants represent a mix of spinoffs evolved directly from UD research – like STF – and outside entrepreneurs in life sciences, agriculture and materials science, historic research strengths of the University.
Friday's event included an announcement from the U.S. Department of Commerce.
The department's Economic Development Administration is awarding $500,000 to DTP@STAR to support of entrepreneurship and high wage job creation in the region. The funds will help mitigate job losses created by corporate lay-offs, said Jay Williams, U.S. assistant secretary of commerce for economic development.
"Now some of the people who have been downsized from those corporations have a facility, have a place to take that same ingenuity, to take that same thought process, to be able to strike out and take some risks, with the appropriate support," Williams said.
DTP@STAR is already at maximum capacity; every lab has a tenant. Sixty-one people now work on site, with the assistance of 40 students in part-time and intern roles.
Growing jobs
STF Technologies grew out of federally funded research by Wagner, the Unidel Robert L. Pigford Chaired Professor of Chemical and Biomolecular Engineering at UD.
His cofounder, Richard Dombrowski, a UD grad, was once a student in Wagner's lab. Now, he runs the company's day-to-day operations at DTP@STAR.
Dombrowski shares an office about the size of a child's bedroom with one of the company's two other employees. They work collaboratively in the office and across the hall in STF's laboratory space, where they test and improve their materials, working on a handful of projects at any one time.
Though small, the company is diversified. They have funding from and collaborate with the Army Research Labs as well as NASA but also work with private industry.
"We will license when it makes sense," Dombrowski said. "We have a couple of projects right now where we are working with companies where they would be the lead manufacturer. Meanwhile, there are some companies that we supply and we're a specialty chemical maker. That's a growth path for us."
When STF moved into DTP@STAR in June, as its first occupants, the team knew they wouldn't be long-term residents.
"The idea is this is a transition as you grow. It's not meant to be permanent," Wagner saod.
Mike Bowman, president of Delaware Technology Park (DTP), said, "That's not a bad thing. We don't want them to stay forever. We want them to yield their space to the next guy coming along and the reason they yield is that they are growing and they are growing somewhere else in this area."
With the help of a $3 million loan from the Delaware Economic Development Office, DTP contracted with commercial property developer Delle Donne & Associates and Bancroft Construction to build out the space. Delle Donne and Bancroft, both Delaware-based firms, have partnered with the University to develop 16 acres of STAR Campus.
The incubator is housed in a retrofitted building that once belonged to the site's former occupant, the automaker Chrysler.
STAR Campus is being developed as an innovation district, bringing together academia and industry.
At Friday's event, UD President Dennis Assanis pointed to U.S. Olympian Elena Delle Donne, a UD alumnus and WNBA star, who was in attendance. He said that STAR Campus should emulate her most recent accomplishment and reach for the gold.
"I hope to work with all of you so that we can bring to our state an Olympic gold medal in innovation and entrepreneurship, here and now," he said.
Incubating dreams
DTP's Bowman dreamed up and established the incubator because he saw a need in the marketplace. Many science-based startups need fully equipped laboratories but it can be difficult to find right-sized spaces or prohibitively expensive to build one.
Mark Chandler waited three years for his spot. Chandler owns Adaptive Cosmetic Technology Solutions Corp. ACT Solutions helps cosmetics and chemical companies refine their products, making them more consumer-friendly. Chandler and his team test properties of the products, such as the foam created by a shampoo.
"It has to foam in a certain way," he said. "It can't be billowy foam like bubble bath. People like lots of foam but a tight bubble, and they like it to feel a little bit slippery but not slimy."
Chandler knows his soap. He is a veteran of the industry who has lived in Delaware for more than 30 years. When chemical maker Chroda Inc. moved its personal care products unit to New Jersey and laid him off in 2012, Chandler pivoted into entrepreneurship, starting with a makeshift lab in his basement.
He later occupied space at Delaware Technology Park, where he got into the habit of employing UD undergrads as part-time workers.
Today, four UD chemistry and biochemistry majors work rotating shifts in the company's new DTP@STAR lab.
Chandler chooses to rent only lab space and works at a desk in one of the facility's shared common spaces. He keeps in touch with his student workers, some of the department's best and brightest, via Slack, a messaging app. They connect virtually with Chandler and his other set of college student workers based at the University of Toledo in Ohio.
"The whole idea is we have part-time work and you'll get the skills," Chandler said. "You may well have more experience with a greater variety of cosmetic science applications than the person who is interviewing you for your first full-time job."
Former UD students who were ACT Technologies employees now work in the labs of several major pharmaceutical, cosmetics and biotechnology companies.
Shared spaces
In addition to offices and individual labs, DTP@STAR features shared spaces such as a kitchen, conference room and lab outfitted with equipment available for use by all occupants. The communal space is intended to encourage innovation; tenants working on disparate projects might find solutions or devise new ideas by chatting with one another at the coffeemaker.
Chandler said he likes the "vibe of the place" and he's not the only one. He has welcomed visitors representing some of his clients, including DuPont and Eastman Chemical Company. "They're impressed," he said. "It's cool for them to see that we are in and amongst others doing exciting science in different areas."
For STF's Wagner, the location couldn't be better. He has easy access to UD's central campus, including specialized lab facilities, such as the materials characterization lab in the Harker Interdisciplinary Science and Engineering Laboratory. His team uses tools like an electron microscope on a fee-for-use model.
"The impact is synergy," he said. "If we were located some other place we wouldn't have easy access."
About STAR Campus
The University of Delaware's Science, Technology and Advanced Research (STAR) Campus is a 272-acre property under development as an innovation district.
STAR Campus sits opposite UD's South Campus, home to the College of Agriculture and Natural Sciences and the David M. Nelson Athletic Complex, just a half mile from the heart of UD's primary academic campus. STAR is currently under development as a mixed use urban streetscape — a hub of innovation, next-generation research and partnerships aligning UD and Delaware with companies focused on 21st century problems, products and services. The campus offers real-world academic experiences that give students a chance to learn by doing and gain resume-building work experiences.
STAR is already home to:
• A performance computing company named by Forbes as one of America's Most Promising Companies.
• A manufacturer of clean fuel-cell power sources whose energy servers provide power to Fortune 500 clients including Google, Wal-Mart, AT&T and Coca-Cola.
• A test zero-emissions vehicle laboratory supported by the U.S. Department of Energy, the state of Delaware, NRG Energy, Honda and BMW.
• UD's Health Sciences Complex of classrooms, research laboratories and open-to-the-public care clinics. Operating under the name STAR Health, UD's comprehensive clinics offer major health and prevention services including: primary care, physical therapy, speech therapy, mental health services, care coordination, nutrition counseling, fitness counseling and health coaching.
Local residents can access high quality care and work directly with researchers developing advanced ways to treat illnesses and injuries.
UD students train to become the next generation of health care practitioners in the clinics, including one belonging to the world-class physical therapy department, a program ranked No. 1 by U.S. News and World Report.
Businesses and organizations interested in potentially locating on the STAR Campus are encouraged to contact Jeremy Sunkett, UD's director of real estate, at jsunkett@udel.edu or 302-831-6629.