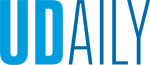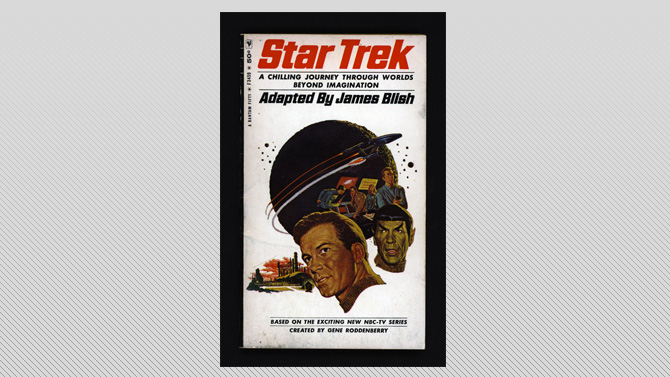 Through Dec. 15: 'Star Trek'
Article by UDaily staff October 19, 2016
Library exhibition marks 50th anniversary of first episode of 'Star Trek'
Although the original Star Trek television series ran for only three seasons from 1966 to 1969, it went on to become one of the major pop culture influences of our time.
To commemorate the 50th anniversary of the first episode, the exhibition "Star Trek: 50th Anniversary" will be on display from Oct. 25-Dec. 15 in the Information Room of the University of Delaware's Morris Library.
The curator is Curtis Small, senior assistant librarian in the Special Collections Department. An online version of the exhibition will be available on this page.
The original series takes place in the 23rd century, where the crew of the USS Enterprise are on a five-year mission to explore new life forms and civilizations throughout the universe.
In conceiving Star Trek, the show's writer and producer, Gene Rodenberry, drew on sources such as the C.S. Forester's Horatio Hornblower novels, the 1950s sci fi film Forbidden Planet and TV Westerns.
Despite its low ratings as a television series, Star Trek went on to be a massive success in broadcast syndication. The adventures of Captain Kirk, Spock and the crew of the starship Enterprise formed the basis for four subsequent live-action television series, an animated series, 13 feature films, hundreds of novels and countless pieces of merchandise.
While not all later iterations of Star Trek feature the original characters, many do, including the film Star Trek Beyond, which came out earlier this year.
Star Trek was the first television series to feature a multiracial main cast, including an African American woman and an Asian American man. As the Enterprise crossed galaxies and battled alien species, the show commented on racism, the threat of nuclear war and other timely topics.
From a fundamentally hopeful perspective, Star Trek considered America's ability to grapple with social change in a time of ever-evolving technology.
NBC's cancellation of the show took place despite huge letter writing campaigns in its defense and even demonstrations on college campuses. The cancellation was included in TV Guide's list of top 10 television blunders.
This exhibition will feature books from several decades, including Star Trek (1967), from the first series of novels, based on early versions of scripts from the televised series. Also on display will be a first edition of the Star Trek Star Fleet Technical Manual (1975), a piece of merchandise aimed at "Star Fleet Academy cadets," part of the massive Star Trek fan base that had developed by the mid-1970s.
Published memoirs of some of the cast members will also be included.
The materials in the exhibition are drawn from the Roland E. Bounds Collection of Papers and Ephemera and the Roland E. Bounds Science Fiction Paperback Collection.