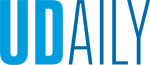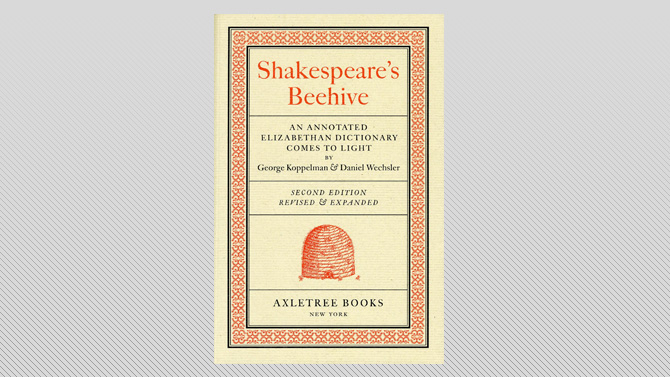 Oct. 25: Shakespeare talk
Article by UDaily staff October 18, 2016
Library talk features booksellers Koppelman, Wechsler
The University of Delaware Library has announced a Shakespeare series talk, "Two Booksellers Make a Discovery: Turning The Pages of Shakespeare's Dictionary," at 4:30 p.m., on Tuesday, Oct. 25, in the Class of 1941 Lecture Room in Morris Library.
In April 2014, booksellers George Koppelman and Daniel Wechsler announced their belief that they had discovered William Shakespeare's own personally annotated dictionary. The dictionary, John Baret's An Alvearie: Or, Quadruple Dictionarie, containing "Foure sundrie tongues: Namelie, English, Latine, Greeke and French," was printed in London in 1580 and is now on loan at The Folger Shakespeare Library.
Their book, Shakespeare's Beehive: An Annotated Elizabethan Dictionary Comes to Light, reveals how the annotator carefully worked his way through the Alvearie, leaving, in turn, astonishing linguistic allusions to the whole of Shakespeare's canon and also, importantly, many "fingerprints" that match frequently debated biographical speculations.
Koppelman and Wechsler, who both remain convinced, more so than ever, that their thesis is correct, will discuss what the response to their claim has been, provide clarity on aspects of their argument, and share what led them to feel confident enough to come forward with such a bold conclusion.
Koppelman and Wechsler have independently both spent more than two decades working with rare books. Each is a member of the Antiquarian Booksellers' Association of America, the International League of Antiquarian Booksellers and the Grolier Club.
Since first meeting at Wechsler's Upper West Side shop, Book Ark, in 1995, they have shared a common bond over a love for, and a devotion to, the labyrinthine world encompassed by books.
Both Koppelman and Wechsler live in New York City. Koppelman is a graduate of the University of Chicago (1961), and Wechsler a graduate of Emory University (1990). Koppelman is the proprietor of Cultured Oyster Books (1993-present), and Wechsler, of Sanctuary Books (2001-present).
In 2014, they published jointly their co-authored book, Shakespeare's Beehive: An Annotated Elizabethan Dictionary Comes to Light, under the imprint of Axletree Press, after six years of largely independent research and study. A revised and expanded second edition of the book was released 18 months later.
These programs, allied to the library's exhibition, "Shakespeare Through the Ages" on view through Dec. 12, are sponsored by the University of Delaware Library and University Museums, with support from the Special Collections Projects and Planning Committee of the College of Arts and Sciences, the Charlotte Orth Shakespeare Fund of the Department of English, and the Mark Samuels Lasner Collection, University of Delaware Library.
For information on all Shakespeare-related events, visit this website.
RSVPs are strongly encouraged via email at rsvp-library@winsor.lib.udel.edu by Oct. 23. Walk-ins are welcome.