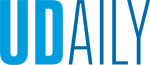 NCSAM at UD
Article by IT Communication Group Illustration by Christian Derr October 25, 2016
Secure UD Initiative reinforces message of National Cyber Security Awareness Month
Last week, multiple news stories highlighted everybody's shared responsibility to protect information technology resources at the University of Delaware, at home, and around the world.
Multiple sources reported that, like Gen. Colin Powell, Clinton campaign chairman John Podesta fell for a phishing scam. Neither public figure's email was hacked using a high tech approach; instead, hackers gained access to their email because both men clicked links in phishing email, then provided their login credentials.
"Attackers rely on people being too busy to suspect that an email is a phishing scam," said Ben Miller, manager of the IT Technical Security Group. "A few moments of your time and an ounce of skepticism can make the difference between keeping your information private or surrendering it to a criminal."
According to Miller, one of the best defenses against phishing scams and other attempts to steal accounts is to sign up for two-factor authentication (2FA). "While 2FA does not protect against all data breaches, it is a very effective second lock on your account's 'front door' – your UDelNet credentials. 2FA creates a significant hurdle for attackers that have stolen or guessed a user's password."
Therefore, during National Cyber Security Awareness Month (NCSAM), UD IT is redoubling its drive to protect all students, faculty and staff through 2FA.
Miller reports that over 7,200 members of the UD community have signed up for 2FA. Campus community members are encouraged to join their peers in signing up for UD 2FA by going to My UD Settings.
Nationally, the emphasis in the fourth week of NCSAM is "Navigating your continously connected life" – a timely theme given the widespread internet outages across the United States on Oct. 21.
"The Internet of Things presents tremendous opportunities for managing our health, homes and businesses, but we need to have our eyes wide open about the risks as well," said Michael Kaiser, executive director of the National Cyber Security Alliance.
Last week's internet outage was caused, in part, by a large number of home computers, servers, Wi-Fi access points, gaming devices and other internet-capable devices being hijacked to attack a server that plays an integral part in routing internet traffic.
"Friday's DDOS attack shows that we all share responsibility for the internet's health," said Miller. "We need to perform security updates and password protect our devices. If we keep our phones, computers, tablets and other devices safe, we help protect the network and other devices connected to the network."
At UD, employees are urged to complete Secure UD Training, which helps raise awareness about these and other security issues. The training covers topics such as protecting the information in your care, privacy, and FERPA guidelines.
In addition, new password standards help UD students and employees create stronger passwords to protect their UD accounts. According to Miller, creating stronger passwords and expiring older passwords will help protect University information and personal information, but getting more students, faculty and staff to sign up for 2FA is key.
"More and more Universities, financial institutions, email providers and other organizations are moving toward requiring 2FA," he said. "Stronger passwords are better, but a strong password plus 2FA is more effective when it comes to protecting your account and your data."
• To sign up for 2FA or to change your UD password, go to My UD Settings.
• For more information about Secure UD Training, read this UDaily article.
• For more information about creating strong passwords, refer to the Strong Passwords page at the Secure UD website.
• For more information about 2FA, refer to the two-factor authentication (2FA) help pages.
• For further assistance, contact the IT Support Center by completing an ITSC Help Request form, emailing consult@udel.edu, or calling 302-831-6000.
For more information about all of these topics, stop by the Secure UD booth at the UD Tech Fair from 10:30 a.m. to 2:30 p.m. on Wednesday, Oct. 26, in the Trabant University Center Multipurpose Room.