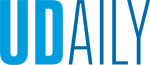 UD password expiration
Article by IT Communication Group Illustration by Christian Derr October 06, 2016
UD passwords older than 15 months to expire
As part of the Secure UD Initiative, the University of Delaware continues to take strides to improve the security of its community and its IT resources. To help protect University accounts, services and information, UD passwords older than 15 months will begin to expire next month.
Students, faculty and staff can check when they last changed their passwords and when their passwords are set to expire by going My UD Settings.
Starting this month, UD's Central Authentication Service (CAS) will notify members of the University community if they are logging in to systems or services using a password that will expire within the next 30 days. The notification will invite people to change their passwords before they expire.
Once someone's password has expired, he or she will be required to change the expired password before logging in to a UD account or service.
UD Information Technologies suggests that students, faculty, and staff with older passwords change them by going to My UD Settings now or when they see the notification during the login process.
Changing an expiring password early will prevent people from being required to change a password when they might be at their busiest.
Passwords used with UD email, library resources, UDSIS, UD HR systems, and other University systems and forms must conform to the following rules:
Must be 12 to 30 characters in length.
Must not consist of a single word or name.
Must contain at least three of the following:

An uppercase letter
A lowercase letter
A number
A special character, including punctuation marks and symbols (excluding the "space" character).

Must not be an obvious University-related phrase. For example, "BlueHens2020" or "Delaware2019" will be rejected.
For more information about creating strong passwords, refer to the Strong Passwords page at the Secure UD website.
While changing the password in My UD Settings, members of the campus community can also sign up for two-factor authentication (2FA) to make their account, their personal and financial information, and any University information in their care even more secure.
For further assistance, contact the IT Support Center by completing an ITSC Help Request form, emailing consult@udel.edu, or calling 302-831-6000.