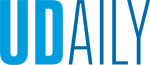 Oct. 29: Haunted Homecoming
Article by UDaily staff October 18, 2016
Haunted Halloween Homecoming to be held at Trabant
University of Delaware Student Wellness and Health Promotion is collaborating with Brandywine Counseling and Community Services and the UD Honors Program to throw a Haunted Halloween Homecoming.
The event, part of the Trabant Now lineup, will be held Saturday, Oct. 29, from 9 p.m.-1 a.m. in the Trabant University Center Multipurpose Room.
Entry is free to all students who bring their student ID. Those who bring a $1 donation can enter the raffle to win a gift card.
The event will feature DJ Amaze and a photo booth. Students are encouraged to enter the costume contest and be eligible to win a prize. Vendors will be on hand to provide caricatures, henna, and much more.
The Haunted Halloween Homecoming will use the #HauntedHoCo2K16 hashtag. Use it before, during or after the event to enter to win a swag bag put together by the Promoters of Wellness (PoW!).