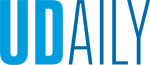 GOALL!
Article by Diane Kukich Photos by Evan Krape October 19, 2016
NSF grant supports new approach to gait training for stroke survivors
Thirty percent of stroke survivors, including some 300,000 Americans every year, are left with compromised walking ability. As our population ages, these numbers will undoubtedly grow, increasing the already high demand for technology to support gait training.
"For most stroke survivors who are left with mobility impairments, recovering the ability to walk is at or near the top of their wish list for rehabilitation," says Darcy Reisman, associate professor of physical therapy at the University of Delaware. "It's also critical to their being able to live at home again after a stroke."
Wearable robots, which use electrically actuated motors to control joint motion, are ideal candidates to automate gait training. However, while great advances have been made in sensing, actuation, and computation, the potential of wearable robots in gait neuro-rehabilitation has not yet been fully realized.
Fabrizio Sergi, assistant professor of biomedical engineering at UD, says there are challenges in designing assistive forces for wearable robots that are capable of teaching stable and energetically efficient walking patterns while also accommodating variability from one individual to another.
To address these challenges, Sergi is partnering with Reisman and Jill Higginson, associate professor of mechanical and biomedical engineering at UD. The team was recently awarded a three-year grant from the National Science Foundation's National Robotics Initiative to develop an approach called GOALL (Goal-Oriented, subject Adaptive, robot-assisted Locomotor Learning).
GOALL combines biomechanical modeling with experiments using a lower-extremity exoskeleton to determine the robotic assistance forces needed to induce changes in gait parameters like step length and walking speed.
"We are currently pursuing a new approach to robotic gait training based on pulses of assistive forces," says Sergi. "In this project, we will determine when to apply pulses, how large those pulses should be, and to which joints they should be applied."
Higginson adds, "The robot will have the unique ability to adapt to a patient's needs as his or her walking improves, just as a therapist would do."
The interdisciplinary project combines Sergi's expertise in robotic systems design and control with Higginson's knowledge on the use of computational models to relate muscle impairments to gait deviations, as well as Reisman's clinical perspective on post-stroke rehabilitation. The research methods used and the results obtained from the project will benefit both the robotics and biomechanics communities.