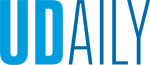 First Friday Roundtable
Article by CTAL staff October 27, 2016
First Friday Roundtable will be held Nov. 4 in 208 Gore Hall
On Friday, Nov. 4, the First Friday Roundtable series at the University of Delaware will continue for the fall semester with the program "Sticky Learning Through Context and Feedback" from 3:30-5 p.m. in 208 Gore Hall.
Kathy Langan Pusecker, interim director of the Center for Teaching and Assessment of Learning, along with Rose Muravchick, assistant director, will facilitate the hands-on workshop designed to help participants make learning relevant through contextualizing learning outcomes through high-engagement activities. In addition to making learning more meaningful for students, these activities also provide instructors with valuable feedback on student progress.
Participants can expect to practice creating real world context for a problem in their course, select a tool to monitor students' progress throughout a project, and provide feedback to improve learning.
Throughout the workshop, participants will also consider how they can document these innovative strategies, and their student successes, for their own teaching portfolios.
Register for the upcoming roundtable.
These monthly discussions provide an opportunity for faculty, instructors, and graduate students to examine teaching, learning and assessment practices and issues.
For information regarding future session topics and dates, visit the Center for Teaching and Assessment of Learning's website.
The First Friday Roundtables are designed and sponsored through a collaboration of Faculty Commons partners including IT Academic Technology Services, the Institute for Transforming Undergraduate Education, the University of Delaware Library and the Center for Teaching and Assessment of Learning.