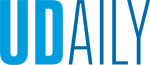 Faculty Commons Book Club
Article by IT Communication Group October 27, 2016
Faculty Commons Book Club to discuss work by Smith on Nov. 30
The University of Delaware Faculty Commons Book Club will meet at noon, Wednesday, Nov. 30, to discuss Mychal Denzel Smith's Invisible Man, Got the Whole World Watching: A Young Black Man's Education.
Invisible Man is an account of Smith's experiences as a student at Hampton University as he struggles to understand what it means to be a black man in today's America. By exploring classics like the autobiography of Malcolm X and listening to artists like Mos Def (now Yasin Bey), Smith comes to terms with issues of misogyny, mental health and violence in this challenging, honest and engaging memoir.
The facilitator of this discussion will be Rose Muravchick, assistant director, Center for Teaching and Assessment of Learning. Muravchick joined the University in July and will be facilitating programs on inclusive teaching and creating a classroom community, as well as supporting all instructors who teach courses in the arts and sciences.
Limited free copies of the book will be awarded to participants based upon registration and winners will be contacted via email. Copies may also be purchased at a 30 percent discount from the UD Barnes and Noble Bookstore.
In addition, a printed copy and an eBook version may be available for loan from the UD Library. The library also has a book on reserve behind the Morris Library Circulation and Reserve Desk which can be checked out.
The book club reserve course is called FCOM 999 (Faculty Commons Book Club) and has the call number 289790X. Give the Circulation and Reserve staff the call number or ask for assistance in looking up the call number. The loan period is three days in order to make it available to as many borrowers as possible during the next few weeks.
The meeting for this book will be Wednesday, Nov. 30, from noon-1 p.m. in Faculty Commons (116 Pearson Hall). Drinks and dessert will be provided. RSVP requested.
The Faculty Commons is always looking for book club facilitators. Those who are interested in leading this discussion or sponsoring a session in the future can contact faculty-commons@udel.edu.
For more information about these events, visit the Faculty Commons website.