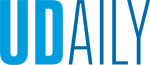 INBRE funding
Article by Kelly Bothum October 04, 2016
Delaware INBRE receives $522,000 award from National Institutes of Health
Delaware INBRE has received a $522,000 award from the National Institutes of Health to link affiliated biomedical research core services in Delaware and Vermont with the goal of better coordinating services across institutions, increasing access, broadening impact and improving understanding of core sustainability issues.
This administrative supplement award will be used to purchase management software iLab Solutions that will be used by 14 Delaware core facilities. Those facilities also will be linked with three core facilities in the Vermont Genetics Network (VGN) to create a centralized, cross-institutional network that broadens impact and encourages team science.
In addition, the funding will allow for the development of a core facilities database and web-based social network analysis that will collect and develop visualization data critical for sustainability plans. Together, this project aims to connect core services and researchers and also improve workflow and project coordination by giving directors a better understanding of core data, users and billing.
"This award will be used to come up with a model system that will develop a number of standards for lab coordination and monitoring," said Steven J. Stanhope, who serves as principal investigator of Delaware INBRE. "What's great is that it's grounded on the concept of the INBRE network, so it's a model that supports collaborations across the institutions and the IDeA states."
Delaware and Vermont are among 23 states and Puerto Rico that benefit from the Institutional Development Award (IDeA) program, which broadens the geographical distribution of funding from the National Institutes of Health for biomedical research.
The two states have complementary core capabilities, with each offering specialized cores that the other can benefit from, said Katia Sol-Church, director of the Delaware INBRE Centralized Research Instrumentation Core. She will be leading the coordination of iLab implementation between Delaware and Vermont. Core access awards also will be available in Delaware and Vermont to facilitate the use of two or more cores.
"We're going to be networking across the states," Sol-Church said.
The funding will provide for the implementation of iLab at core facilities operated by the University of Delaware, Delaware State University, Nemours/Alfred I. duPont Hospital for Children and Christiana Care Health System. Supplemental funds from the state of Delaware will be used to further enhance the program. The Delaware INBRE-affiliated cores employ 47 staff and service more than 700 clients annually.
These cores will be part of an accessible database and since they will be linked, core directors will be able to share details about operation costs, revenue and funding support. Network analysis tools also will be able to pick up on trends in the data.
Understanding trends in the data will help core directors figure out how to rapidly adapt to the needs of researchers, said Jeff Caplan, co-director of the Delaware INBRE Centralized Research Instrumentation Core.
"A lot of research at UD depends on advanced core facilities, and therefore, these cores need to be sustained and supported for long-term impact," said Caplan, who also serves as director of the Bioimaging Center at UD. "This award will help us tease out the fine details on how academic institutions need to support cores to grow research."
The result is building science through the cores. "We want to be able to mine the data," said Shawn Polson, director of the Delaware INBRE Bioinformatics Core.
Stanhope said this cross-state collaboration has the potential to expand beyond the Delaware and Vermont INBRE programs to the Northeastern IDeA region, and potentially, all IDeA states.
The following Delaware INBRE-affiliated core facilities will be part of the iLab network:
● UD CBCB Bioinformatics Core;
● UD Sequencing and Genotyping Center;
● UD Proteomics and Mass Spectrometry Core;
● UD Cardiovascular Research Core;
● Nemours Bioinformatics Core;
● Nemours High-Throughput Screening/Drug Discovery Core;
● Nemours Histochemistry and Tissue Processing Core;
● DSU Life Cell Imaging Core and Bioinformatics Lab;
● Christiana Care Genome Customization Core; and
● Christiana Care Value Institute.
About Delaware INBRE
The goal of Delaware INBRE is to build statewide biomedical research capacity through collaborations in research, professional development, equipment and infrastructure purchases and mentoring. INBRE stands for the IDeA Network of Biomedical Research Excellence. Delaware INBRE is supported by a grant from the National Institutes of Health-National Institute of General Medical Sciences Institutional Development Award [NIH-NIGMS: P20GM103446 and the state of Delaware].