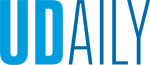 Nov. 10: 'Discriminating Views'
Article by UDaily staff October 31, 2016
Photography, Japanese American internment focus of talk
James C. Curtis, professor emeritus of history, will speak about his book Discriminating Views: Documentary Photography and Japanese American Internment at 5 p.m., Thursday, Nov. 10, in 122 Memorial Hall on the University of Delaware's Newark campus.
The lecture, which is free and open to the public, is sponsored by the Asian Studies Program and the Department of History.
Discriminating Views focuses on photographers hired by the U.S. War Relocation Authority during World War II. It shows how their images were shaped by the government's need to explain and justify the evacuation, confinement and eventual resettlement of more than 110,000 Japanese Americans during the war.
Curtis, a former director of UD's Winterthur Program in American Material Culture, led efforts to create the University's History Media Center in 1970 and to establish a curriculum in visual history. A course titled "Images of Race and Ethnicity in American Culture" and a graduate seminar in material culture theory provided important forums for the development of Discriminating Views.
Curtis' previous books include The Fox at Bay: Martin Van Buren and the Presidency, Andrew Jackson and the Search for Vindication and Mind's Eye, Mind's Truth: FSA Photography Reconsidered. He is co-editor of The Black Experience in America: Selected Essays.
For more information about the lecture, visit the Center for Global and Area Studies website or contact the center at 302-831-3202.