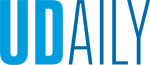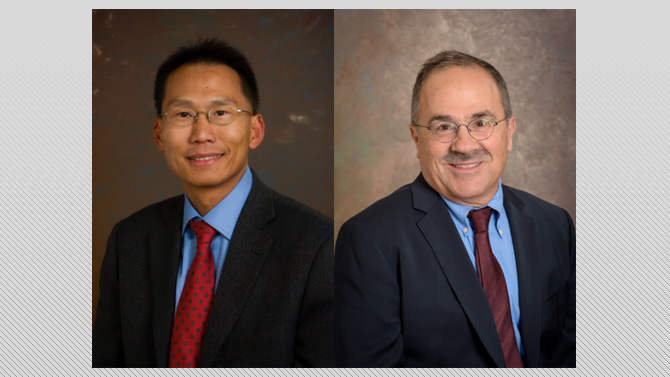 Biofuel breakthrough
Article by Diane Kukich October 24, 2016
PNAS paper reports new approach to methanol utilization
Bio-fuels and bio-based chemicals have gained tremendous traction over the past decade as a means to produce alternatives to fossil fuels and to replace bulk chemical production methods that rely on petrochemicals.
"Methanol, which can be produced inexpensively from natural gas or renewably through the reduction of carbon dioxide by hydrogen, can serve as a feedstock to produce biofuels, amino acids, and polymers," says the University of Delaware's Wilfred Chen. "However, the initial reaction in the conversion of methanol to formaldehyde is highly reversible."
To overcome this obstacle to methanol utilization, Chen teamed with Eleftherios (Terry) Papoutsakis in the Delaware Biotechnology Institute to develop a biological approach that renders the process irreversible.
Their work is reported in a paper, "Scaffoldless Engineered Enzyme Assembly for Enhanced Methanol Utilization," published in the online edition of Proceedings of the National Academy of Sciences on Oct. 24.
"In effect, we broke the reversibility of the process by coupling the initial reaction with a pair of irreversible reactions to assemble enzymes into supramolecular clusters," Chen says.
The paper reports that the combined strategies improved in-vitro, or "test-tube," production of fructose-6-phosphate, or F6P, by almost 100-fold compared with unassembled enzymes. F6P is a key intermediate in the biosynthesis of fuel molecules such as butanol.
The beneficial effect of supramolecular enzyme assembly was also realized in vivo, or in culture experiments, where the engineered enzyme assembly resulted in a nine-fold improvement of the whole-cell methanol consumption rate.
"This approach provides a platform for the direct coupling of enhanced F6P synthesis with many other metabolic engineering strategies such as the methanol condensation cycle for biological conversion of methanol to higher value chemicals," Chen says.
About the research
The work reported in the PNAS paper grew out of research conducted under a three-year grant to UD from the Department of Energy's Advanced Research Projects Agency (ARPA-E). The funding was aimed at developing biological approaches to convert methanol to useful products, including a variety of commodity and specialty chemicals.
The paper was co-authored by J. Vincent Price, Long Chen, Brian Whitaker, Eleftherios Papoutsakis, and Wilfred Chen.
Wilfred Chen is Gore Professor of Chemical and Biomolecular Engineering at UD. Vincent Price conducted postdoctoral research with Chen, and Long Chen was a graduate student in his group.
Eleftherios (Terry) Papoutsakis is Unidel Eugene du Pont Chair of Chemical and Biomolecular Engineering. Brian Whitaker served as a postdoc in his lab.