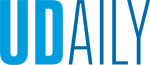 Tour to promote UD, state
Article by UDaily staff October 25, 2016
Xiang Gao's 6ixwire joins roster of California Artists Management
6ixwire, the ensemble-in-residence of the University of Delaware Master Players Concert Series, has joined the roster of California Artists Management and will start touring representing the University and the state of Delaware in the 2017-18 season.
Inspired by the historical connection between the two-stringed erhu (Chinese violin) and the four-stringed Western violin, the Delaware-based 6ixwire is a one-of-its-kind crossover ensemble that brings unconventional and new music to the audience of today.
Founded by violinist Xiang Gao, renowned Trustees Distinguished Professor of Music at UD, and erhu virtuoso Cathy Yang, 6ixwire concerts celebrate diversity while transforming the way virtuosic instrumental music is experienced. Their original compositions and arrangements cover genres from classical to jazz to world music.
The ensemble's collaborators include pianist Matthew Brower, tabla virtuoso Sandeep Das of Yo Yo Ma's Silk Road Ensemble and South African drummer Kesivan Naidoo, among others, who also will participate in the tour.
Click here for a short promotional film of 6ixwire and here for the electronic press material of 6ixwire piano trio. The videography and photography are sponsored by Zoroi Media with additional material from Visual Images Media.
6ixwire has performed worldwide for national leaders, major concert series and festivals. The mission of the ensemble is to bring Eastern and Western culture together in creative concert productions.
Gao said that 6ixwire will put UD, its Master Players Concert Series and the state of Delaware on the map as they tour the U.S., Europe and Asia.
6ixwire is the ensemble in residence for the UD Master Players Concert Series, also founded by Gao, which entered its 13th season this fall with sold out concerts under the leadership of the MPCS Advisory Council chaired by C. Michael Luck.
In addition, Gao said the ensemble will also promote Sino-U.S. relations through the arts for the future of children of many countries. Last year, they were the featured artists at the National Committee for U.S. China Relations gala in New York City, introduced by Henry Kissinger.
Last season, 6ixwire was awarded a prestigious grant by Chamber Music America, the national organization for all chamber music development in the U.S., in support of a new expanded outreach program that aims to serve people who otherwise may not be able to attend a classical music concert.
This program sent 6ixwire to perform 15 free concerts at local community centers, including schools, medical facilities, senior centers, and libraries in Delaware to promote new chamber music and to bring music to the underserved communities.
Recognized as one of the world's most successful multifaceted artists of his generation originally from China, Gao's musical integrity and virtuoso technique have gained accolades from audiences and reviewers around the world.
Gao was selected in 2007 by the Stradivari Society in Chicago to be a recipient of world famous Stradivarius violins for his international concerts. In 2014, Gao received the Delaware Governor's Award in the Arts for his contribution in the arts.
The internationally acclaimed erhu virtuoso Cathy Yang is also a guzheng (Chinese zither) soloist, and a former professor of music at the China Contemporary Cultural Academy. Among other honors, Yang has been awarded top prizes at the Long Yin Instrumental Competition, theTian Hua Erhu Competition and the Chinese Ministry of Culture Annual Music Competition, and she earned the Chinese National Cultural Foundation Award.
6ixwire's 2017-18 touring schedule will be announced in the spring of 2017. For general questions, contact Melissa Kitchen, Master Players Concert Series general manager, at 302-831-3149 or masterplayers@udel.edu. For booking questions, contact Sue@calartists.com or 707-937-4787.