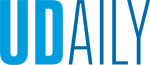 WFI keynote speaker selected
Article by IT Communication Group November 17, 2016
'How Learning Works' author featured at Winter Faculty Institute
Registration is now open for the University of Delaware's 2017 Winter Faculty Institute to be held Monday, Jan. 9, through Tuesday, Jan. 10.
The institute will kick off with a featured guest workshop by Michele DiPietro, co-author of How Learning Works: 7 Research-Based Principles for Smart Teaching. The book was listed at No. 3 on the Chronicle of Higher Education's "Top 10 Books on Teaching" list.
DiPietro's session will launch the institute's theme of "Inclusion. Engagement. Transformation… by Design." This event will focus on creating courses that allow all students to succeed, by using high-engagement strategies, innovative classroom technology, inclusive teaching principles, and high quality, affordable materials.
To help participants get the most from the Winter Faculty Institute, How Learning Works will be the featured December selection for the Faculty Commons Book Club. The meeting for this book club will be Tuesday, Dec. 13, from noon-1 p.m. in Morris Library Room 116A. Please note that this is a change from the usual location. Drinks and dessert will be provided. RSVP requested.
The UD Library is providing four books for the early book club registrants. These limited free copies of the book will be awarded based upon the first registrations and winners will be contacted via email.
About the featured guest workshop
The presentation "How Learning Works: Creating Inclusive Learning Environments" will begin at 9 a.m. and end at noon on Jan. 9. Any conversation about effective teaching must begin with a consideration of how students learn. However, instructors may find a gap between resources that focus on the technical research on learning and those that provide practical classroom strategies. How Learning Works provides the bridge for such a gap.
DiPietro and his co-authors have reviewed 50 years of research on learning from the cognitive, metacognitive, motivational, developmental, and inclusiveness perspectives and synthesized their findings into seven integrated principles.
This interactive workshop is a new format that will illustrate the seven principles found in How Learning Works, rather than follow the traditional model of a plenary and workshop. The program will include demonstrations, engaging discussions and other hands-on activities that model how each of the principles might enhance participants' teaching focusing in particular on fostering inclusion.
About Michele DiPietro
Michele DiPietro is the executive director of the Center for Excellence in Teaching and Learning and a professor in the Department of Statistics and Analytical Sciences at Kennesaw State University. He is also a former president of the Professional and Organizational Development (POD) Network in Higher Education, the premiere faculty development association in North America, and a Board Member of the International Consortium for Educational Development (ICED).
With his former Carnegie Mellon colleagues, DiPietro is a co-author of How Learning Works: 7 Research-Based Principles for Smart Teaching. His scholarly interests include learning sciences, academic integrity, diversity and inclusion, the Millennial generation, statistics education, the consultation process in faculty development, and teaching in times of tragedy.
DiPietro is the 2015 recipient of the Bob Pierleoni Spirit of POD award, the highest honor bestowed in the field of educational development for professional achievement and legacy to the field.
About the Winter Faculty Institute
Check the Winter Faculty Institute website for the latest information about this year's program.
The Winter Faculty Institute is hosted by partners of Faculty Commons, including the Center for Teaching and Assessment of Learning (CTAL), English Language Institute (ELI), IT Academic Technology Services (IT-ATS) and University of Delaware Library.