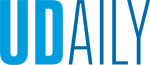 Honoring those who serve
Article by Abby Hill Photos by Kathy F. Atkinson and Evan Krape November 11, 2016
University marks Veterans Day with ceremony on The Green
Members of the University of Delaware community paused at 11:11 a.m., Friday, Nov. 11, to honor the service and sacrifice of members of the U.S. Armed Forces on the hour and the day that officially marked the end of World War I in 1918.
The ceremony was held in front of Memorial Hall on The Green, where flags were placed earlier in the day to commemorate the service of more than 6,902 Americans killed in service of their country since 9/11.
"Veterans Day is set aside as an opportunity to honor all veterans of our armed forces, those that have faithfully served our country in wartime and in peacetime. Taking time to honor our students, staff and faculty who have served speaks to the values and mission of what we do at UD," said José-Luis Riera, dean of students.
Mark Footerman, UD senior, president of Blue Hen Veterans, medic in the U.S Army and part of Phi Delta Epsilon Medical Scholar Fraternity, thanked UD employees and student volunteers from many organizations, fraternities and sororities for attending and supporting the ceremony.
Lt. Gen. John W. Morgan III, keynote speaker, UD alumnus and officer in the U.S. Army, took to the podium in remembrance of our Veterans.
"On Veterans Day, we salute the women and men who have proudly worn the uniform of the United States of America and the families that have served alongside them," Morgan said. "We affirm our sacred duty as citizens to express our enduring gratitude both in words and in actions for their service."
Morgan said that today in assignments around the world more than 1.4 million Americans are on active duty earning the title of "veteran."
Those who serve and fight today are adding great achievements of their own to the American history and our legacy, he said.
"I couldn't be more impressed by the young men and women that serve our nation and continue to keep us free," Morgan said.
"They serve a great cause, and they follow a great tradition handed down to them by Americans veterans that have gone before them. Our veterans from every era are the finest citizens we have," he said.
"We owe them the life we know today; they command the respect of the American people; and they have our lasting gratitude."
Morgan read a proclamation from President Barack Obama declaring the American citizens' duty this Veterans Day.
Bagpiper Alex Douwes, a junior in the College of Arts and Sciences, concluded the ceremony by playing "Flowers of the Forest."
The Veterans Day ceremony marked the third year that UD has formally recognized the event in conjunction with Blue Hen Veterans, a registered student organization.
More than 200 students worked beginning at 6 a.m., Nov. 11, to place the nearly 7,000 flags on The Green. Participating were student volunteers from many different RSOs, Greek organizations and ROTC.
Veterans Day activities were sponsored by Blue Hen Veterans, the University's Division of Student Life, the University Student Centers, the Office of the Dean of Students and the Vice Provost for Diversity.
"I am so proud, particularly, of our students who have served in the armed forces and are investing in their futures through their work at UD," Riera said. "Their engagement at UD enriches our diverse community as they gain experiences for their future."