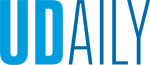 National champs
Article by UD Athletics staff Photos by Mark Campbell November 21, 2016
UD tops North Carolina for national field hockey championship
The University of Delaware field hockey team defeated the University of North Carolina 3-2 in the NCAA national championship game played Sunday afternoon at Old Dominion University's L.R. Hill Sports Complex in Norfolk, Virginia.
It was UD's first NCAA field hockey national championship. Led by head coach Rolf van de Kerkhof, the team finished the season 23-2, capping a history-making campaign and a magical postseason run. UD won its final 19 games since mid-September and outscored its opponents 100-39 over the course of the season.
The Hens became the first UD team to capture a national championship since the football team won the NCAA FCS crown in 2003. They also became the first UD women's team to claim a national title since the lacrosse team won a third straight national championship in 1983.
UD was led against North Carolina by sophomore Greta Nauck, who scored twice, and goalkeeper Emmeline Oltmans, who had seven saves.
The Fightin' Blue Hens got on the scoreboard first with a goal by Nauck, who has been a difference-maker all season, at the 9:32 mark of the first half.
In a fast-paced game with chances for both sides, UD's Meghan Winesett made it 2-0 Hens on an assist by Esmee Peet at 29:49. It was a lead UD carried into halftime.
North Carolina's Lauren Moyer scored at 37:50 in the second half to cut the UD lead in half, and the Tar Heels kept the pressure on, tying the game 2-2 at 62:36 on a goal by Megan DuVernois.
But UD quickly struck back less than a minute later, with Nauck scoring on an assist from Taylor Lister to make it 3-2.
UD then played out the clock until a wild celebration at midfield ensued.
Nauck and Lister joined senior Maura Zarkoski as NCAA All-Tournament Team honorees while Oltmans, a junior, was named the tournament's most valuable player.
"Amazing. I'm so excited for this team, this players group, our staff, our support staff, the whole athletic department and even bigger, the University of Delaware," van de Kerkhof said. "I'm very proud to be a part of this. Wow, what a beautiful job they did again. Cinderella, not Cinderella, 2016 is the year for the Blue Hens. We knew it from the get-go. We don't want to be arrogant, but we believed in ourselves when some other people didn't. We just said 'us against the world' and we have grown because of it."
The coach praised the fan support, saying, "This was a championship atmosphere. The stands were full and people were standing. To have our band and spirit squads, what a great ambiance to be a part of and to represent the Blue Hens."
He said the victory was a team effort. "Everybody. We fight together, we win together, and we did it again today. We were never in doubt that we would come out here being winners. I'm just so excited for this team. They believed in it and they went for it. Every single day we got better. I'd say 23-2 is pretty good."
Winesett, a senior tri-captain, said of the championship, "It's a mix of believable, but also unbelievable. I think people underestimated us all season and we proved people wrong when we beat Louisville, Duke and Princeton. To come out and beat a six-time champion, it probably won't hit me for a while, but this has been one of the most amazing days ever. We struggled early in the tournament because we played not to lose, but when we came out against Princeton, we don't want to be here just to be here. We got here and we knew we were going to win the national championship, so we had to go out strong. We played our game today and I think that spoke for itself. We're very unselfish, the whole team. That's how we play Delaware hockey. We trust everybody at all times and that's what got us the win today."
Esmee Peet, a senior tri-captain, said, "I'm just so happy. This is incredible. I just can't believe it. The fans that came out today were just amazing. All of these people were here for us, they're so proud of us. We just play for each other, work hard for each other. That was our goal. We never thought about losing, we were on a roll. Wow, this is just our day, it's incredible."
Peet said the team was motivated by a loss in the 2015 tournament. "I think last year [losing to Virginia in overtime in first round play] gave us so much motivation. We also know, we've experienced finals with the CAA (Colonial Athletic Association) tournament, you just have to give it all and that's what we did today. It's incredible."
"Yeah, we just won the national championship," Nauck said. "I can't describe this. It's a good feeling; it's just amazing. We love to prove people wrong. That's what we did today, that's what we've done the past few weeks. And Delaware isn't an underdog anymore. It doesn't matter what other people say, it's what we believe in. And we believed in ourselves the whole season. Our coaches believed in us. Our fans believed in us. Our parents believed in us. That was a big reason why we won today."
For more images from the national championship, see HenShots.