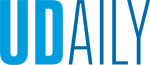 Therapeutic riding
Article by Courtney Messina November 01, 2016
Aspiring vet turns passion for horses, teaching into Sprout therapy center
University of Delaware alumna Brooke Waldron always had a passion for horses and for teaching, and she has combined the two interests by founding Sprout Therapeutic Riding and Education Center in Aldie, Virginia.
Sprout, a non-profit organization, offers therapeutic riding to those in need of improving their physical, mental, and emotional health.
Waldron, who graduated from UD in 2005 with a degree in the animal science pre-veterinary program in the College of Agriculture and Natural Resources and in biology and biotechnology, initially wanted to become an equine vet.
As a child and teen, Waldron rode and competed horses and said she cherished her relationship with the animals. During her time at UD, she was on the equestrian team and served as president of the Agriculture College Council and Sigma Alpha professional sorority.
She took many animal science classes, including an equine management and reproduction class that specialized in studying the University's Haflingers.
She also participated in a study abroad program to New Zealand with Lesa Griffiths, T.A. Baker Professor of Agriculture and Natural Resources. "Dr. Griffiths was an incredibly influential person in my life," said Waldron.
While at UD, Waldron worked as a lab assistant for Robert Dyer, associate professor of animal and food sciences, where she assisted in teaching anatomy and physiology lab.
This experience fostered a love for teaching in addition to her love for horses, and Waldron went on to get a master's degree in education at Marymount University in Virginia and to begin teaching life sciences at a middle school.
Waldron was settling in to her teaching career when a surprise opportunity to start a farm came upon her and her family. As a proponent of inclusion, she had many students with special needs in her classes and wanted to do something where she could combine her passions.
"When the opportunity to start a center came along, I jumped at it. Now my job combines the best of all worlds – kids, horses and teaching," Waldron said.
According to Waldron, Sprout was a soybean farm when her family bought it in 2009. The farm had no barn, arena, fields or even grass for horses.
With what she learned during her time at UD, Waldron was able to transform the old soybean farm into a horse sanctuary. "Being prepared by what I learned in college and having the know-how to take a care of a farm was very beneficial to me," she said. "We planted grass seed according to what the horses required, designed the facility, secured the necessary horses, tack and volunteers, and started running in 2011."
During the farm conversion, Waldron also became a certified therapeutic riding instructor through the Professional Association of Therapeutic Horsemanship (PATH International) and worked to make Sprout a PATH center, which requires strict adherence to administrative, facility, program and equine care standards.
Waldron said she is proud of the professionalism of the industry and is now an advanced instructor and certified mentor.
In five years, Sprout has grown from that soybean farm to an organization that serves an average of 125 individuals each week, from an organization with a budget of $0 to $424,000 annually, from empty stalls, and a farm with no horses or equipment to 14 horses in service, bountiful lesson materials, tack and adaptive options.
The growth validates the community's need for this form of support, Waldon said.
Sprout offers several areas of programming that meet the various needs of riders with disabilities:
• Therapeutic riding, the largest program, teaches riding skills that relate to the life goals of the participants.
• Therapeutic carriage driving utilizes the same goals but is a preferred program for individuals that fall below or above the size restrictions for riding, in addition to people who have equipment that cannot fit on the back of a horse, such as ventilators.
• Equine movement therapy is designed to support physical improvement for muscles, joints and systems, which is done with the help of a physical therapist.
The default for many people with special needs is to spend time in clinical therapy – physical, occupational, speech, behavioral therapies – and those can be stressful and unpleasant environment for children, Waldron said.
"Kids get anxious about going to the doctor, and many of my students don't do too much else but go to clinic, so this is literally a breath of fresh air for them," she said.
The horse's three-dimension movement replicates the movement the human body experiences while walking, therefore strengthening and stimulating similar muscles in a repetitive pattern that regulates the nervous system.
"A horse gives movement to someone when, typically, the alternative is only sitting or using large-scale clinical equipment," said Waldron. "Most clients prefer riding to any other activity or therapy and it meets so many of their needs at the same time."
Miracles happen at Sprout because of the range of physical, emotional and cognitive support that is given when riding, Waldron said, adding that riding is a unique therapy that meets people "where they are, wherever they are," with the horse as a mediator and partner in achieving their life goals.
"The thing I love so much about my job is seeing an animal that I am so passionate about impact others on a large and multi-dimensional scale. My horses are my partners and humble co-workers. Together, we change people's lives," said Waldron.
Sprout also offers equine assisted learning/psychotherapy, which is an off-horse program that provides experiential mental/physical/cognitive activities that meet clients' needs.
The instincts of the horse are used to help people become aware of their behaviors and norms, reactions, communication and body language. Being such large animals, their reactions are large and also very easy to see, Waldron said, adding that ss prey animals, horses are also extremely sensitive to their environment and "present."
Their ability to give clear, unbiased, real-time feedback to clients allows them to improve the way they interact with the world and other people in it, she said.
"Many times, people don't realize how they're coming across to others, and the horse allows you to have conversations to help them realize and improve their emotional and mental outlook – and, consequently, their relationships with others," said Waldron.
As a non-profit, Sprout is reliant on a community of supporters who give of their "time and treasure," Waldron said.
Sprout has a database of 500 volunteers with upwards of 100 are active each week. Volunteers complete necessary jobs that allow the centre to run, she said.
Sprout has internship opportunities available and is thankful for the support of college interns who have served in various capacities, Waldron said.
The center is also reliant on donors to subsidize fees for the riders. In the state of Virginia, insurance does not cover animal-based therapies and horses are expensive to maintain. Because of this, Sprout is a non-profit, which allows the organization to raise funds to subsidize costs at a level that is affordable for those in need of the service, Waldron said.
"Sprout is committed to providing hope, healing, empowerment and recovery to a population that is all too often overlooked and undervalued," Waldron said. "We invest in changing lives, in proving what people can do and in supporting the whole person. In a world where limitations and restrictions abound. We are the believers, we are the do-ers, we are the possiblitarians."