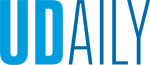 Student veteran voices
Article by Casey Impagliazzo Photos courtesy of Blue Hen Veterans November 09, 2016
Blue Hen Veterans receives national recognition for campus efforts
Blue Hen Veterans (BHV), a registered student organization formed in 2010 as an official chapter of the Student Veterans of America, has been recognized in SVA's Chapter Voices as a source of inspiration to more than 1,400 SVA chapters in all 50 states and 6 countries.
Among Blue Hen Veterans' noted achievements is the growth of the University of Delaware's Veterans Day ceremony, which will be held on The Green at 11 a.m., Friday, Nov. 11, to honor contributions and sacrifices made by all members of the U.S. armed forces.
BHV has also collaborated with the Division of Student Life to expand support services, working with New Student Orientation to develop a veteran orientation program as part of the First Steps Grand Challenge; partnering with the Office of the Dean of Students to advocate for necessary resources; and working to secure office space within the University Student Centers, which oversees all RSOs on campus.
BHV's dedication to increasing visibility of the veteran experience also includes raising thousands of dollars annually to help disabled veterans return to physical activity, through their participation in the Face of America bicycle ride.
"Blue Hen Veterans has a lineage of strong leadership, which is reflected in their numerous accomplishments", said José-Luis Riera, dean of students. "As evidenced by the new coordinator for student veteran services position in the Division of Enrollment Management, the increased communication and partnership surrounding veteran needs has been advantageous. We look forward to continued collaboration to promote UD as an attractive, military friendly destination."
For more information about Blue Hen Veterans, visit their office on the lower level of Perkins Student Center or their webpage on StUDent Central.