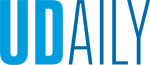 Diversity in disaster research
Article by Ann Manser Photos by Kathy F. Atkinson November 17, 2016
Anderson fellowships provide support network for young scholars
Graduate students from across the country who gathered at the University of Delaware for two days of professional development and shared scholarship were following in the footsteps of the late William A. Anderson, a prominent disaster researcher who was dedicated to increasing diversity in the field.
In the 1960s, Anderson, whose research focused on how disasters affected marginalized communities, was one of the first graduate students in the Disaster Research Center, which was then at Ohio State University and is now at UD.
After his death in 2013, his widow, Norma Doneghy Anderson, established the Bill Anderson Fund (BAF) to boost diversity among those studying and working as scientists, practitioners and policymakers in the field of disaster and hazard research and mitigation. The fund supports underrepresented graduate students in the field, and it was those BAF Fellows who came to UD for a two-day workshop in November.
More than a dozen student fellows from across the U.S. joined three of their counterparts pursuing graduate studies at UD, as well as some other UD students and faculty members. They shared the results of their research projects and attended professional development and networking events.
"It is a tremendous joy for me to see a forum like this for these students," said Norma Anderson, who attended the workshop and said she joins many such conferences for BAF fellows. "My husband worked to increase the number of underrepresented scholars in the field, and the fund is an attempt to continue to grow those numbers."
The students heard from a panel of practitioners, learned about interdisciplinary collaboration and funding opportunities at the National Science Foundation, participated in roundtables on internships and community engagement and experienced training on quick-response research.
With the dedicated Disaster Research Center, UD students have the benefit of strong programs and many faculty members interested in disaster research, said Tricia Wachtendorf, the center's co-director.
But at other institutions, she said, some students may have only their own adviser working in the field, making the fellowships vitally important.
"The BAF creates a network of peers and access to mentors at different institutions," she said. "Moreover, it can help students deal with challenges unique to those from underrepresented groups."
The fellows, along with two UD undergraduate students, gave poster presentations about their work.
"It was a wonderful chance to hear about the exciting work they are undertaking, as these students will soon be the leading scholars in our field," Wachtendorf said.
Students said they welcomed the ability to hear about the research being conducted by their peers at other institutions, as well as the valuable networking opportunities.
"This workshop is not only great in terms of professional development but also in providing the ability for us to get together in a supportive environment and form a community," said April Davison, a UD graduate student in urban affairs and public policy and a BAF fellow.
Participants in the workshop came from numerous universities, including Virginia Tech, Auburn, the University of Iowa and Howard.
The UD students, in addition to Davison, were BAF fellows Asia Dowtin, a graduate student in geography, and Cynthia Rivas, a graduate student in disaster science and management; and undergraduates Celine Robinson in civil engineering and Jeremy Washington in criminal justice.
"This is a great opportunity for people of color, who are underrepresented in graduate school, to gather and share our perspectives and experiences," said Marccus Hendricks, a doctoral candidate at Texas A&M. "It's a chance to learn about each other's scholarship and challenge each other's ideas."
About Bill Anderson and the DRC
William Averette Anderson earned his doctorate in sociology at Ohio State University in 1966 and went on to a career as a college professor, a National Science Foundation (NSF) officer, a World Bank natural disaster specialist and an official of the National Research Council.
He was known as a pioneering researcher and a leader in fostering student learning and in mentoring the next generation of disaster scholars.
As a professor at Arizona State University, he directed the American Sociological Association's minority fellowship program. Later, at the NSF, he promoted studies of the effects of disasters on vulnerable populations.
The Disaster Research Center, which became part of UD in the 1980s and is housed in the College of Arts and Sciences, is the nation's first center devoted to the social scientific study of disasters.